PSA Chief Lays Out Vision for `European Champion' With Opel Deal
By
French carmaker has cash to invest after painful revamp

GM's European Opel-Vauxhall unit 'needs help,' Tavares says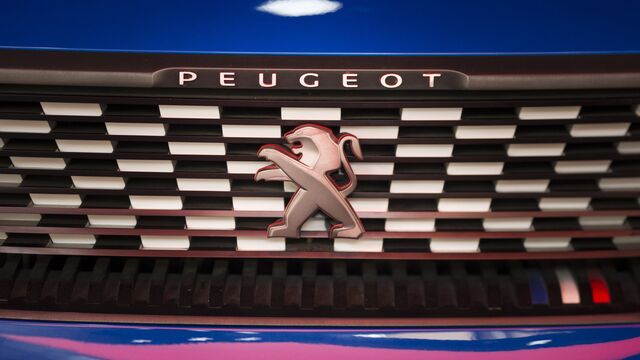 PSA Group laid out its vision for integrating General Motors Co.'s struggling European operations, including slashing costs, combining development efforts and exploiting the appeal of German engineering. 
Chief Executive Officer Carlos Tavares vowed to revive GM's Opel unit by carrying out a similar restructuring that brought the maker of Peugeot and Citroen cars back from the brink over the past three years. Opel, based outside Frankfurt, could in turn serve as a growth driver with potential expansion beyond its home region, a role that was limited under GM. 

"This company needs help," Tavares said in his first extended public comments since news of the talks about buying Opel emerged last week. "We believe that there is opportunity to create a European car champion."
Picking up GM's European operations, which are potentially valued at about $2 billion, would propel PSA back to second place in the region's car market, behind Volkswagen AG. Volume is critical in the mass-market car segment, and the addition of Opel's roughly 1.2 million in annual deliveries would help PSA spread the cost of developing autonomous cars and cleaner engines across a larger number of vehicles.
Reaching an agreement "as quickly as possible" is in the interest of both carmakers, French Economy Minister Michel Sapin said after a meeting with his German counterpart in Paris, indicating that a deal could be just weeks away.

PSA is seeking to grow after a bailout in 2014 by the French state and Chinese automaker Dongfeng Motor Corp. and a painful restructuring that included a pay freeze and a plant closure. 
Combining with Opel would improve PSA's competitiveness abroad, allowing the Paris-based automaker to offer a German alternative to customers who don't want to buy a French product, Tavares said. Eventually, Opel autos may be sold outside of Europe and possibly in the U.S.
The French manufacturer already sells vehicles in the Middle East, Africa, South America and Asia and is also bidding for a stake in Malaysia's Proton Holdings Bhd., the owner of British sports car brand Lotus and another money-losing carmaker. PSA is seeking to return to Iran and struck an agreement in January to produce cars in India.
"The business sense is to make sure that we can capture a wider consumer base," Tavares said. "In some markets in the world we have customers who, despite all the progress that we've made, will not consider a French brand."
PSA shares, which have gained 20 percent this year, fell as much as 3.4 percent and were trading down 0.8 percent at 18.61 euros as of 16:26 p.m. in Paris.
Halo Effect
Bolstering Tavares's reputation as a turnaround specialist, PSA generated 2.7 billion euros ($2.85 billion) in cash in 2016, lifting its net automotive financial position by 49 percent to 6.81 billion euros. Recurring operating income jumped 18 percent from a year earlier to 3.24 billion euros in 2016 on lower costs. Automotive operating profit widened to 6 percent of revenue from 5 percent.
With those resources, "we are ready to grab opportunities," Chief Financial Officer Jean-Baptiste de Chatillon said. PSA can now deploy some of the cash accumulated since its recovery to "make profitable investments."
To woo support for the deal, PSA executives have been touring the region to repeat assurances that Opel's worker contracts and production sites would be respected. Tavares spoke with U.K. Prime Minister Theresa May late Wednesday about the role of Opel's British sister brand Vauxhall, which could face cuts from the aftermath of Brexit.
France and Germany's economy ministers reiterated the importance of preserving jobs and plants in both countries and called on PSA to translate future growth into long-term employment security.
A key issue in the talks between GM and PSA is how the companies will manage the pension plan for Opel and Vauxhall retirees, people familiar with the discussions said. The program is underfunded by about $9 billion, according to data compiled by Bloomberg. Tavares declined to comment on the issue.
While a combination with Opel will help PSA cut costs, the German division will remain independent and its own executives will lead the brand's turnaround, Tavares said. Opel's predicament is similar to that of the Peugeot maker four years ago, and PSA wants to benefit from the "halo effect" of German marques.
"Not only can we bring a solution and help Opel turn itself around, but we want to keep this company German," he said.
— With assistance by Arne Delfs
Before it's here, it's on the Bloomberg Terminal.
LEARN MORE