Mnuchin's Ultra-Long Bond Chatter Sends Treasuries Curve Steeper
By and
Five- and 30-year bond yield spreads widen after interview

Experts have cast doubt on the likelihood of such an issuance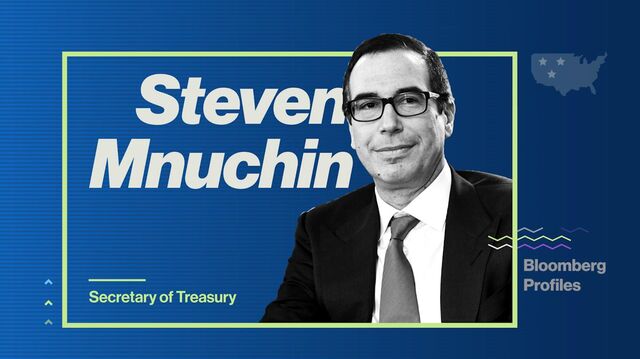 U.S. Treasury Secretary Steven Mnuchin and his idea of issuing 50- or 100-year Treasuries are making waves again in the world's biggest bond market.
Issuing ultra-long Treasury bonds is something "we should seriously look at" with interest rates likely to stay low for a long period, Mnuchin, who was recently confirmed, said during an interview on CNBC. He said while he instructed staff to begin researching the option, he wasn't ready to announce anything concrete.
The benchmark 30-year Treasury yield fell about 2 basis points to 3.01 percent at 4:26 p.m. in New York, near the lowest of the session, according to Bloomberg Bond Trader data. That was a smaller decline than the five-year yield, which dropped 4 basis points to 1.86 percent. The difference in the two yields widened to 115 basis points, holding near the highest of the day.

Many analysts have deemed an ultra-long issuance to be a longshot despite Mnuchin's previous comments to "take a look at everything" when it comes to maturities
U.S. $28 billion auction of seven-year notes was awarded at 2.197% versus when-issued yield of 2.196% at bidding deadline, showing marginal tail
Auction stats were largely in line with recent averages with bid-to-cover at 2.49 and dealer takedown at 24.8%.
Signals are starting to emerge that traders who built up the heavy short, or hawkish, eurodollar base since the start of 2016 could be starting to throw in the towel on a March hike, or even a 50/50 call