China's Worst Bond Rout in a Decade Seen Worsening on Rules
Bloomberg News
Shanghai Silver Leaf says demand for corporate bonds to drop

Steps come amid the worst company note rout since at least '08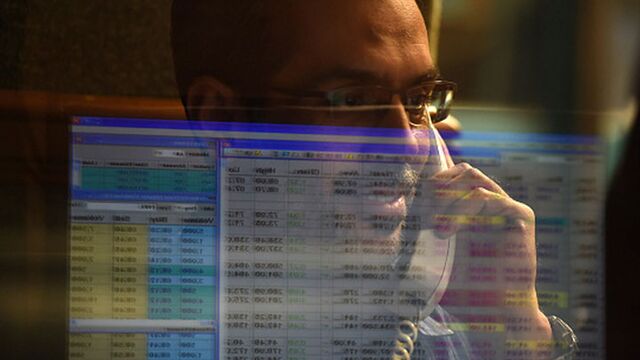 The prospect of new rules in China on asset management products is sparking speculation that the worst corporate bond rout in a decade is about to get even worse.
Such concern is spreading a day after people familiar with the matter said the nation's regulators are drafting new regulations for asset-management products, including banning third-party managers from investing some funds in other firms' products. The plans flag the possibility that authorities may unveil stricter steps to cut leverage throughout the nation's credit markets.
"Over the medium to long term, regulators' deleveraging may prompt banks to curb off-balance sheet wealth-management products, which will result in a decline in demand for corporate bonds," said Chen Qi, a chief strategist at Shanghai Silver Leaf who had previously been head of China fixed-income research at UBS Group AG.
Click here for a story on the asset management rule drafting
President Xi Jinping and his top economic deputies have vowed to make control of financial risks their top priority in 2017. Pain in the bond market worsened after the central bank pushed up money market rates. The threat of further steps to curb investing with borrowed money has sent the yield premium on five-year AAA rated company securities over government notes up 77 basis points since Sept. 30, set for the worst two quarters in data going back to 2008.
Riskier Investments
Chinese banks have created off-balance sheet wealth-management products to channel funds into riskier investments, including lower-rated bonds and shadow lending, to help boost profitability.
The amount of such products jumped 30 percent to more than 26 trillion yuan ($3.8 trillion) at the end of December, according to the central bank.
"In the short term, growth in banks' off-balance-sheet WMPs will probably decline," said Qiu Xinhong, a Shenzhen-based money manager at First State Cinda Fund Management Co. "The yield premium over government notes of corporate bonds, especially lower-rated ones, may widen."
Qiu said the deleveraging measures are good for the bond market in the long run because they will help lower financial risks.
— With assistance by Judy Chen
Before it's here, it's on the Bloomberg Terminal.
LEARN MORE