China Minister Says Trade War With U.S. Shouldn't Be an Option
Bloomberg News
'Cooperation benefits both, while confrontation can only hurt'

Commerce minister Gao sees U.S., China finding common ground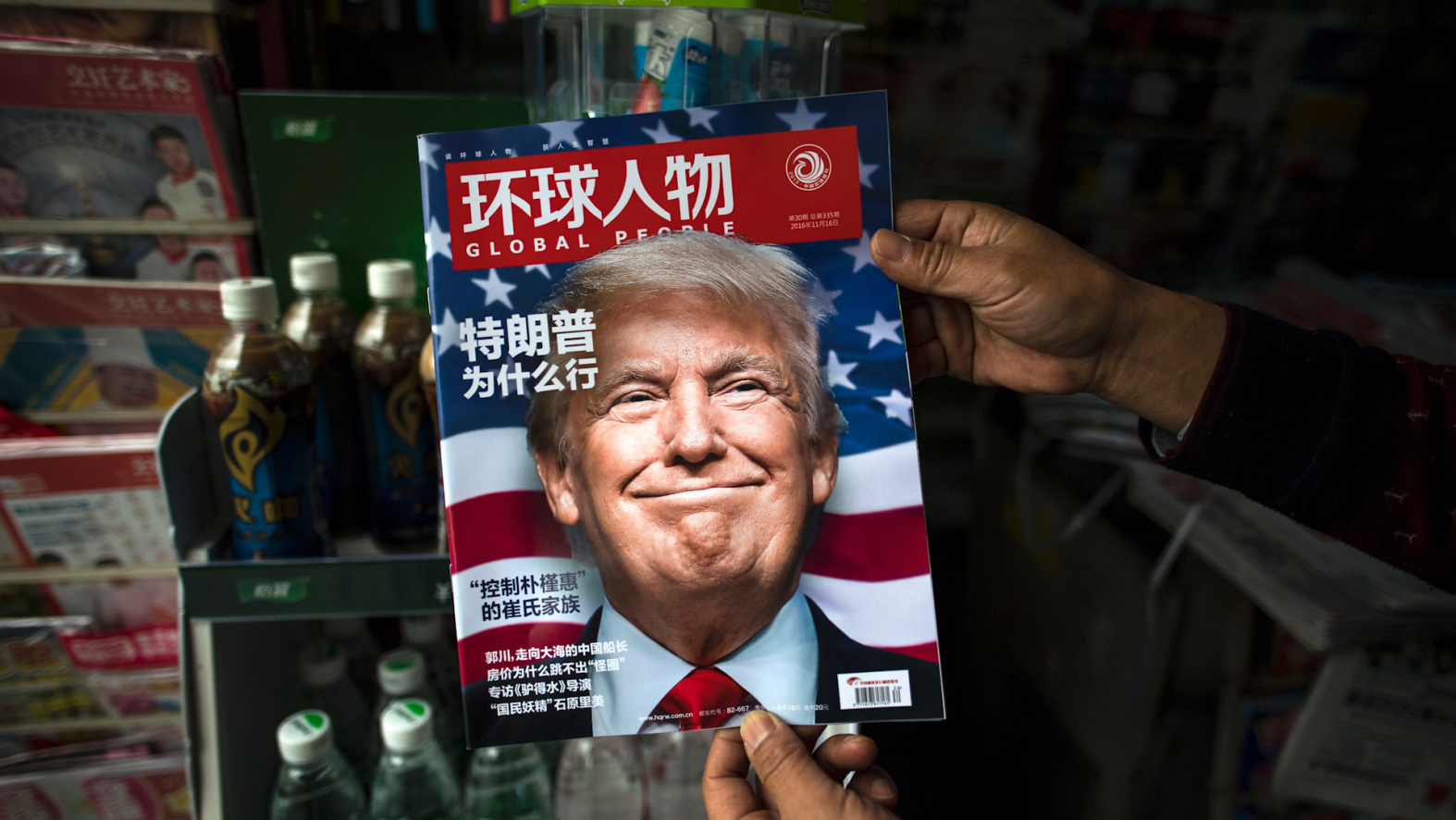 A trade war between the world's two biggest economies shouldn't be an option, China's Commerce Minister Gao Hucheng said Tuesday at a briefing in Beijing.
History shows China and the U.S. can overcome trade frictions through negotiations, Gao said, adding that spats are inevitable given the extent of trade. China will steadily push forward the bilateral economic relationship and handle conflicts in a proper manner, he said.
"Cooperation benefits both, while confrontation can only hurt," he said.
QuickTake How Trump's China Trade War Could Play Out
President Donald Trump has threatened to slap punitive tariffs on Chinese products in a bid to try and create more American manufacturing jobs. China by far has the biggest trade surplus of any nation with the U.S., which has made it a target for Trump.
No matter how U.S. policy on China shifts, bilateral economic relations will ultimately come back to a "win-win" track, Gao said. He cited past examples including the intellectual property tensions in the 1990s and currency manipulation debate in 2010 to illustrate that the countries can find common ground.
Should the U.S. roll out specific tariff plans, China would carefully assess them and react accordingly, Gao said. The government will also use World Trade Organization rules to protect the proper and legitimate rights of Chinese companies when necessary, he said.
— With assistance by Miao Han
Before it's here, it's on the Bloomberg Terminal.
LEARN MORE