Turnbull After Trump Spat: We're 'Circumspect' Discussing Our Talks With U.S.
By and
Australian leader Malcolm Turnbull speaks in interview

Australia has been important U.S. ally for decades in Asia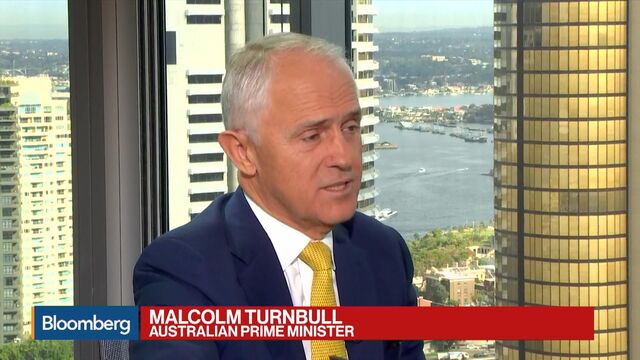 U.S. President Donald Trump has a "very big personality" with a "very big job," according to Australian Prime Minister Malcolm Turnbull.
"We've had several conversations now, they've been constructive, frank and forthright," Turnbull, 62, said on Tuesday in a Bloomberg Television interview in Sydney. He said his government's approach to dealing with the White House had not changed with the election of Trump.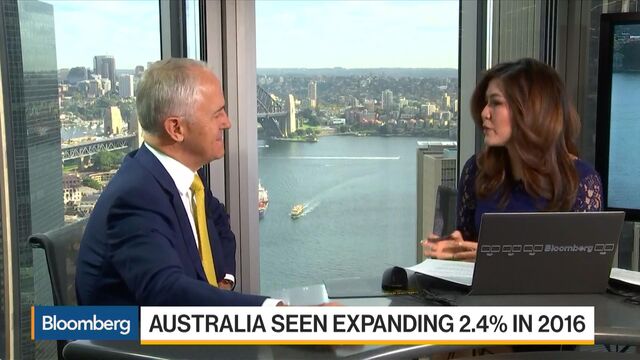 "We pursue our national interest methodically, calmly, consistently, we make our case very frankly, and forthrightly, when we're speaking to our American friends," Turnbull said. "As you'd expect, with good friends, we are fairly circumspect about what we say in public."
Read more: Turnbull backs IMF call for more infrastructure spending
An important ally of the U.S. in the Asia-Pacific, Australia has for years walked a line between supporting American interests in the region and engaging with China, its biggest trading partner. But like other nations, Australia has grappled with acclimatizing to Trump's style of leadership, which has included sudden policy changes, criticism of other countries and a penchant for making late-night comments on Twitter.
In one of his first acts as president, Trump pulled the U.S. out of a 12-nation Pacific trade pact that would have knitted together almost 40 percent of the global economy. Australia had been a strong advocate for the deal, which had taken many years to negotiate.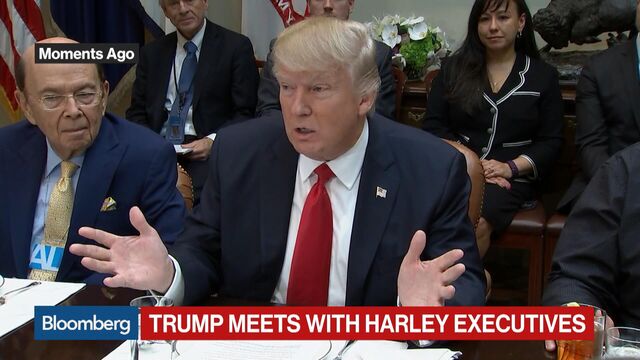 Then in early February Trump blasted a refugee resettlement plan agreed to by predecessor Barack Obama, calling it a "dumb deal" in a late-night tweet. That came after the Washington Post reported that Trump berated Turnbull in a phone call and then "abruptly ended" their conversation.
'Love Australia'
Trump later moved to patch things up, dispatching two top advisers to reassure Australia's ambassador of American support for the alliance, and told business leaders in Washington "I love Australia as a country."
"We give very frank advice and frank exchanges with our American counterparts," Turnbull said in the interview, adding Australia doesn't "lecture them through the media."

Australia has fought in every major conflict with the U.S. since World War I, and is flying combat missions in Syria. Obama heralded Australia as a vital link in his administration's economic and military focus on Asia, a policy that was seen as a counterpoint to China's rising influence. In late 2011, Obama secured a deal to base as many as 2,500 Marines in the northern Australian port of Darwin.
'Deep Engagement'
"We have a very deep engagement with the American administration, with every American administration," Turnbull said.
"The Australian-U.S. alliance, relationship, is very deep, it's built on over a century of fighting side by side in every major conflict," he said. "It's an alliance, it's an economic partnership, and it's built on millions of people to people links and family links."
Still, Turnbull couldn't resist warning Trump last week that he's wasting his time complaining the media is spreading "very fake news" about his administration. That came after Trump used a 77-minute news conference to criticize the press, which has reported about alleged dysfunction in the White House.

"A very great politician, Winston Churchill, once said that politicians complaining about the newspapers is like a sailor complaining about the sea," Turnbull told reporters in New Zealand on Friday. "There's not much point. It's the media we live with, and we have to get our message across, and we thank you all in the media for your kind attention."
Turnbull previously called on Trump to respect the pledge made by Obama to resettle about 1,200 refugees blocked from entering Australia and now residing in offshore camps. Trump's advisers have now signaled U.S. authorities will process them, albeit with "extreme vetting."
Trade Push
On trade, Turnbull said Australia was seeking to keep markets open in Asia in the aftermath of the country's mining boom. Trump is taking the U.S. down a more protectionist path, withdrawing the U.S. from the Trans-Pacific Partnership trade deal and touting a policy of "America First" to protect jobs.
Australia will push the case for the TPP to go ahead without the U.S., with talks on that expected with other potential members in Chile next month. Trade Minister Steven Ciobo has said the TPP remains "absolutely" relevant even without its largest member.
Read More: "When you're in China you have to obey the laws of China," Turnbull says of Crown detentions
Australia is a much more trade-dependent economy than the U.S., Turnbull said.
"We're looking to see how we can continue with the intent of the TPP, even though the United States has pulled out of it," he said. "It's easy to get pessimistic because of a few political developments. I think the trajectory in favor of free trade will continue."
"It is vital that we maintain the drive toward more open markets and free trade," Turnbull said. "Australia is a trading nation, our future depends on not simply selling things to 24 million Australians but selling them to the whole world."
Watch Next: Malcolm Turnbull on Infrastructure, Trade, U.S. Relations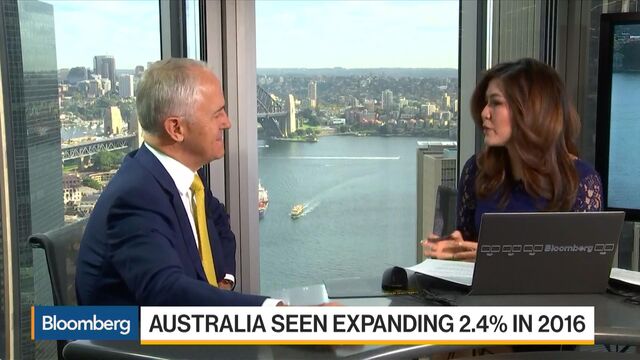 Before it's here, it's on the Bloomberg Terminal.
LEARN MORE