Buckle Up, Korea: Presidency May Hinge on Three Votes in 60 Days
By
Three of five top candidates from Democratic Party of Korea

Primary seen as 'mini version of the presidential election'
The race to run South Korea may suddenly shift into high gear.
As early as next month, the Constitutional Court may rule on whether to uphold the impeachment of suspended President Park Geun-hye. If it does, it will trigger an election to replace her within 60 days.
Yet before that, the main opposition Democratic Party of Korea -- home to three of the five leading candidates -- may need to hold two other votes: A primary, and then a runoff five days later if no candidate gets more than 50 percent. With Park's allies reeling, those contests may prove more crucial.
"The DPK primary will be seen as a mini version of the presidential election," said Lee Eun-young, head of the Korea Society Opinion Institute.
A victory for the opposition, which has only held power twice since South Korea became a full-fledged democracy in 1987, would accelerate a push to reform family-run conglomerates like Samsung Group known as Chaebol. Among DPK candidates, the battle hinges in part on differences over a missile defense system to protect against threats from North Korea, which is accelerating plans to develop nuclear weapons.

Moon Jae-in, who lost to Park in 2012, is the frontrunner to win the presidency with 33 percent, according to a Gallup Korea poll last week. Ahn Hee-jung, governor of South Chungcheong province, had 22 percent, while Seongnam City mayor Lee Jae-myung ranked fifth with 5 percent.
Runoff Risk
The two non-DPK members in the top five -- acting President Hwang Kyo-ahn and Ahn Cheol-soo, former head of the opposition People's Party -- both had 9 percent. While Hwang hasn't yet declared a run for president, if he does he's widely expected to align with Park's old Saenuri party, which was renamed the Liberty Korea Party this month.
The possibility of a runoff risks hurting Moon's chances in the presidential election, while also giving momentum to Ahn, who has surged in recent polls. A Realmeter poll for Maeil Business Newspaper last week showed Moon near the 50 percent mark in the DPK primary, right on the edge of a runoff.
The DPK is already starting preparations for the primary, according to Ko Young-kee, director general at the party's election commission. Since the vote is open to all registered voters regardless of party affiliation, conservatives could look to knock out Moon at the primary stage if they wanted.
An official date hasn't been set yet, as Park's term doesn't end until February next year. If Park is impeached in March, the primary is likely to take place a month before the presidential election at the latest, according to Ko.
Moon Divisions
Moon has the support of more liberal members in the party, while Ahn is backed by centrists or conservatives outside of the party, said Kim Sung-soo, who teaches political science at Hanyang University in Seoul.
"As clear as black and white, voters are divided into pro-Moon and anti-Moon," he said.
Ahn has leaned more toward the middle of the political spectrum by raising the possibility of forming a coalition government with the conservatives and accepting Park's decision on deployment of the missile-defense system known as Thaad. Moon, on the other hand, says the Thaad decision should be reviewed by the next administration.
Park Won-ho, a Seoul National University professor who has been specializing in voting behaviour and research methods for six years, said that there's a good chance that the primary will head to a second round between Moon and Ahn. With a second chance, voters are more likely to disperse votes among their favorite candidates in the first round, he said.
As for Ahn's rise in the polls, he said "it all starts from his softer way of speaking."
Watch This Next: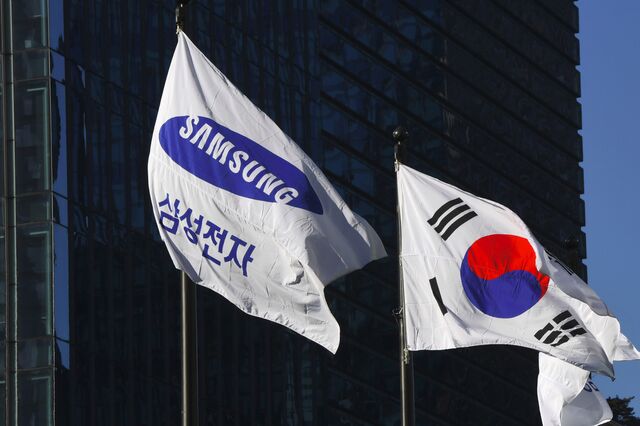 Before it's here, it's on the Bloomberg Terminal.
LEARN MORE