Merkel to Trump: NATO Alliance Is Important for the U.S. Too
By and
German chancellor comments ahead of meeting with Pence

Canada's Trudeau, Merkel take stand on trans-Atlantic ties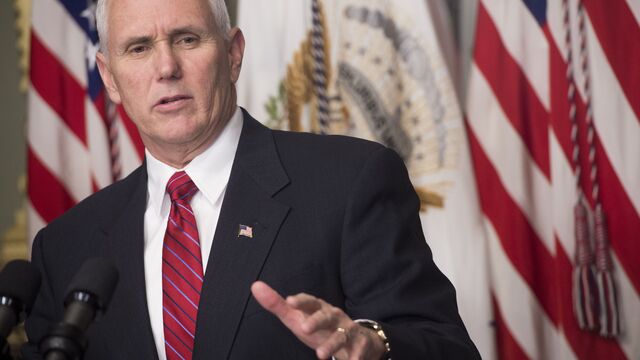 German Chancellor Angela Merkel called on the Trump administration to uphold its commitment to NATO, saying the military alliance is as valuable to the U.S. as to its other members.
After U.S. Defense Secretary James Mattis warned that the administration is prepared to scale back its pledge to defend Europe unless ally nations increase military spending, Merkel and Canadian Prime Minister Justin Trudeau sought to push back. Both leaders signaled they consider NATO to be about more than just reaching the alliance's shared target of spending 2 percent of economic output on defense.
"There's no question we need to do more, but questions of development aid, crisis prevention and others are just as important," Merkel said at a joint news conference in Berlin on Friday. "My belief is we should all be aware of NATO's value to us all."
The German chancellor, who is dealing with her third U.S. president since she took office in 2005, plans to meet Vice President Mike Pence on Saturday during an international security conference in Munich, where she will also give a speech. Previewing her stance, she said Germany is committed to eventually reaching the 2 percent target, warned the U.S. against retreating from its global role and insisted that NATO has been a source of American strength.
"NATO is an important organization, including for the United States," she said. "We should discuss these questions in the spirit of this shared interest."
Trudeau cited Canada's previous spending commitment but did not reiterate it, instead saying there are other ways to contribute without boosting financial outlays -- leaving little sign Canada will hit the target.
"We also recognize there are many ways of evaluating one's contributions to NATO, Trudeau said. "When you look at the countries that regularly step up -- delivering troops, participating in missions, being there to do the heavy lifting in the alliance -- Germany and Canada have always been amongst the strongest actors in NATO."
Before it's here, it's on the Bloomberg Terminal.
LEARN MORE