Brexit Bulletin: Blair Calls for an Uprising
Labour's election-winner calls for Brexit to be stopped. Will anyone listen?
By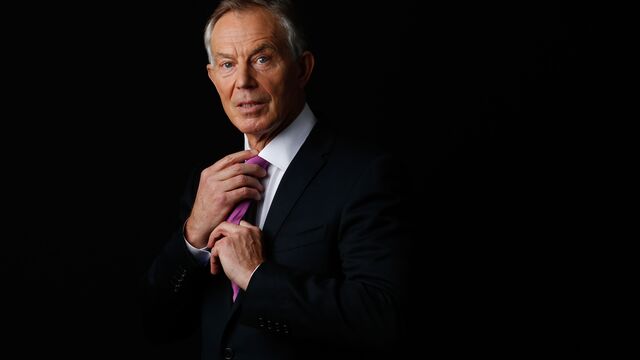 Sign up to receive the Brexit Bulletin in your inbox, and follow @Brexit on Twitter.
Former U.K. Prime Minister Tony Blair on Friday cast himself as the leader of the Brexit resistance.
In his first major intervention since June's referendum, Blair urged those Britons who want to stay in the European Union to "rise up in defense of what we believe" in a bid to change people's minds and reverse last year's vote.

His aim is to show Prime Minister Theresa May that she won't get everything her own way as she seeks a so-called hard Brexit, prioritizing control of immigration over safeguarding trade ties. As the most formidable election-winner in the Labour Party's history, Blair's comments may also rally those disappointed with current party leader Jeremy Corbyn. Blair's weakness is the same as it has always been: Critics of all political persuasions will say his campaigning strength is diminished by his support for the Iraq War.
May's approach and Labour's divisions have riled opponents of Brexit, who argue politicians are ignoring the wishes of the 48 percent of voters who wanted to remain in the bloc.
Speaking at Bloomberg's London headquarters, Blair said:
"People voted without knowledge of the true terms of Brexit. As these terms become clear, it is their right to change their mind. Our mission is to persuade them to do so.

"Our challenge is to expose relentlessly the actual cost, to show how this decision was based on imperfect knowledge, which will now become informed knowledge. I don't know if we can succeed. But I do know we will suffer a rancorous verdict from future generations if we do not try."
His views received a swift riposte from pro-Brexit campaigners: Nigel Farage tweeted his disdain, while Foreign Secretary Boris Johnson told Sky News:
"I urge the British people to rise up and turn off the TV next time Tony Blair comes along with his condescending campaign."
As for when May will try to implement her plan, Bloomberg's Svenja O'Donnell reported on Thursday that the premier intends to trigger Britain's two-year withdrawal as close as possible to the EU summit taking place on March 9 and March 10.
May took her case to the French on Friday, writing in Le Figaro that the U.K. won't "cherry pick" and that her government is seeking a "comprehensive, bold, ambitious" free trade agreement. May also continues to enjoy the backing of the public, with Ipsos MORI reporting on Thursday that 53 percent of voters are satisfied with her performance.
Fastest Grower?
The title of fastest-growing major economy in Europe isn't one most would have predicted for the U.K. in the aftermath of the Brexit vote.
Yet that's what Bloomberg Intelligence's Jamie Murray forecasts as he looks out over the coming decade.
A pick-up in productivity and favorable demographics mean the U.K. should grow 2 percent or faster after a slowdown to 1.3 percent next year, according to Murray. That would outpace the expected expansions of Germany, France, Italy or Spain by 2027.

Speedy growth would be welcome news for May, allowing her to declare Brexit a success and helping her to ward off any side-effects.
But it's not all good news. Murray said the U.K. economy will still be 2 percent smaller by the end of 2021 than if Britain had voted to stay in the European Union.
Economists for Free Trade – formerly known as Economists for Brexit – nevertheless said on Thursday that leaving the EU and establishing tariff-free trade with the bloc and other parts of the world could boost British growth by up to 6 percent.
The Brexit bulls will have been delighted by what they heard on Channel 4 News last night. Canadian envoy Janice Charette said her country and the U.K. should be able to seal a speedy trade deal after Brexit.
Bearish Business
May might want to skip the business pages today, after a technology giant, a home furnishing retailer and an equipment manufacturer all warned of repercussions from the Brexit vote.
Microsoft again hiked the price of some of its products following sterling's decline. The company's Surface Book laptop now costs £1,450, a 12 percent increase from its launch price a year ago.
Meantime, Schneider Electric, the world's biggest maker of low- and medium-voltage equipment, said it's preparing to cut jobs in the U.K. It warned the outlook for construction and infrastructure markets is growing increasingly uncertain. Such markets are becoming "more tense," Chief Financial Officer Emmanuel Babeau said in an interview.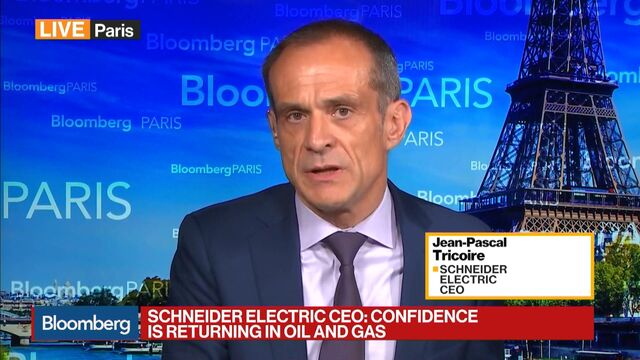 Laura Ashley, the furniture and clothing chain known for its flowery designs, also predicted a tough year ahead amid the pound's slide and dwindling consumer confidence. Full-year earnings would be below estimates, it said, after reporting a 3.5 percent drop in like-for-like sales for the first half of the financial year that ends in June.
Norwegian Air also said it expected Brexit to weigh on U.K. demand this year, while, according to The Sun, Ryanair boss Michael O'Leary said all flights between the U.K. and Europe could be suspended in 2019 if the U.K. government failed to secure a smooth Brexit.
On the upside, Budapest-based Wizz Air said it will set up a base at London's Luton airport in June. Chief Executive Officer Jozsef Varadi said he's "very bullish and upbeat" on the U.K.'s prospects.
On the Markets
The pound fell by the most in two weeks as a report showed retail sales unexpectedly fell for a third month in January. Sales dropped 0.3 percent, following a 2.1 percent plunge in December.

Brexit Bullets
Germany said it will take into account the view of U.K. banking supervisors when deciding whether lenders that move business to the country ahead of Brexit have adequate risk models
Italy formed a task force to lure financial firms from London after Brexit, attempting to attract banks, asset managers and private banks to Milan by offering tax incentives for high-skilled talent
Citigroup will keep London as its business hub in Europe after Brexit, James Cowles, chief executive in Europe, the Middle East and Africa, told Financial News
European Commission President Jean-Claude Juncker said Brexit talks will take longer than two years, according to The Telegraph 
The 12-strong U.K. Supreme Court is searching for three new judges, including a new president. The process is likely to attract increased attention following the recent Brexit decision
And Finally…
As British children enjoy their half-term holidays, their parents may be planning to vacation at home this summer. The pound's decline will influence where more than 40 percent of Britons go on holiday and those who do travel to the continent will be out of pocket by up to £111 for every £500 they spend, according to travel insurer Columbus Direct.
For more on Brexit follow Bloomberg on Twitter, Facebook and Instagram, and see our full coverage at Bloomberg.com
(
Corrects name of organization in fifth paragraph to Open Britain.
)
Before it's here, it's on the Bloomberg Terminal.
LEARN MORE