Verizon's Unlimited Plan Adds Hurdle to Cable's Mobile Entry
by and
Advantage to network operators in all-you-can-use data market

Comcast's first priority may not be on profits in wireless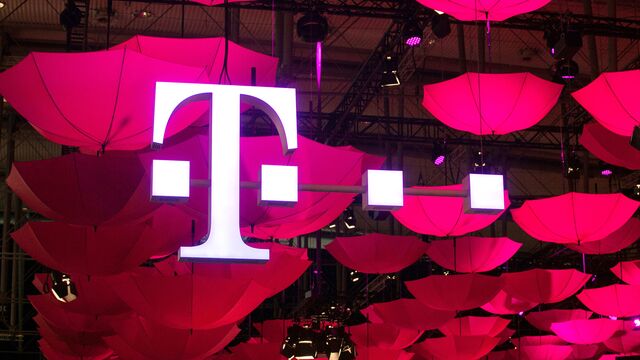 Verizon Communications Inc. used to warn that unlimited data would drain profits. Now it's seeing the upside.
This week's decision by the largest U.S. wireless carrier to begin offering unlimited data services was in part a capitulation to competitors who have stolen away subscribers with similar offerings. But the move to unlimited may also help New York-based Verizon by putting further pressure on new rivals that are planning to enter the market this year.
Comcast Corp.'s long-awaited debut in the wireless market was already unlikely to be profitable, but the industry's escalating price war makes the venture even more fraught with challenges. Thanks to a deal years ago with Verizon, Comcast and Charter Communications Inc. have the rights to use the phone carrier's network to sell wireless service under their own brands, mostly as a companion to their cable TV and home internet services. The resale agreement is known as a mobile virtual network operator, or MVNO.
Price wars are hard on profit margins to begin with. And for Comcast, buying capacity from a wireless carrier to resell it to consumers at a competitive price, margins could be even narrower. The more that a Comcast wireless customer binges on Netflix videos, the more the cable company must pay Verizon for the data used.
"There's no possible way they'll get economics to do unlimited, which has now become the industry standard," said T-Mobile US Inc. Chief Executive Officer John Legere on an earnings call Tuesday. "Part of what Verizon did with their unlimited offer is send a message to the cable industry that you're not going to ride us to what's going to happen on your entry into wireless."
2018 Launch
Charter Chief Executive Officer Tom Rutledge disagreed, saying Legere was wrong about the business value of the company's resale agreement with Verizon. He declined to discuss the rates they're paying Verizon for wireless data, but said "T-Mobile doesn't understand."
"We're comfortable with the current pricing world of data in mobile to continue on with our MVNO approach," Rutledge said on an earnings call Thursday.
Charter, which acquired Time Warner Cable Inc. and Bright House Networks LLC last year, plans to launch a wireless service in 2018, Rutledge said. The company is still working out purchase contracts with phone makers and determining whether its 700 stores nationwide can support an influx of consumers seeking wireless deals. 
Charter is developing a business plan, and "we will be ready to launch broadly next year," he said. "But that's not to say we won't have any commercial activity this year." Shares of Charter fell as much as 2.5 percent Thursday after missing analysts' estimates for broadband and video customers. Comcast fell 1.2 percent.
Bob Varettoni, a Verizon spokesman, and John Demming, a spokesman for Comcast, declined to comment.
'First Step'
While Verizon's move may squeeze margins for the cable companies, it's unlikely to derail their plans to enter the business.
"I don't think the cable companies care that much about making money in the first few years," said Jonathan Chaplin, an analyst with New Street Research LLC. "I think their objective is to load up customers and see how the business works, as a first step in a long-term strategy to buy a wireless carrier or create a network-sharing partnership."
Comcast CEO Brian Roberts said last month his company's planned wireless service will support the most popular smartphones. That makes it likely that Comcast subscribers will be able to use handsets such as the iPhone or a Samsung Galaxy. The service, which will rely on Wi-Fi hotspots in addition to Verizon's network, is expected to be introduced by the middle of this year.
Comcast is dedicating 150 employees to the project. They're led by Greg Butz, a veteran Comcast executive who helped create the Xfinity stores, where customers can buy services and pay bills.
"The goal of the business is to have better bundling with some of our customers who want to save some of their bills and get a world-class product and take a bundle and have lower churn," Roberts said last month.
Before it's here, it's on the Bloomberg Terminal.
LEARN MORE