The Acting SEC Chair Is Using His Temporary Powers
Michael Piwowar gets to work while keeping the seat warm for Jay Clayton.
By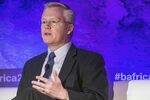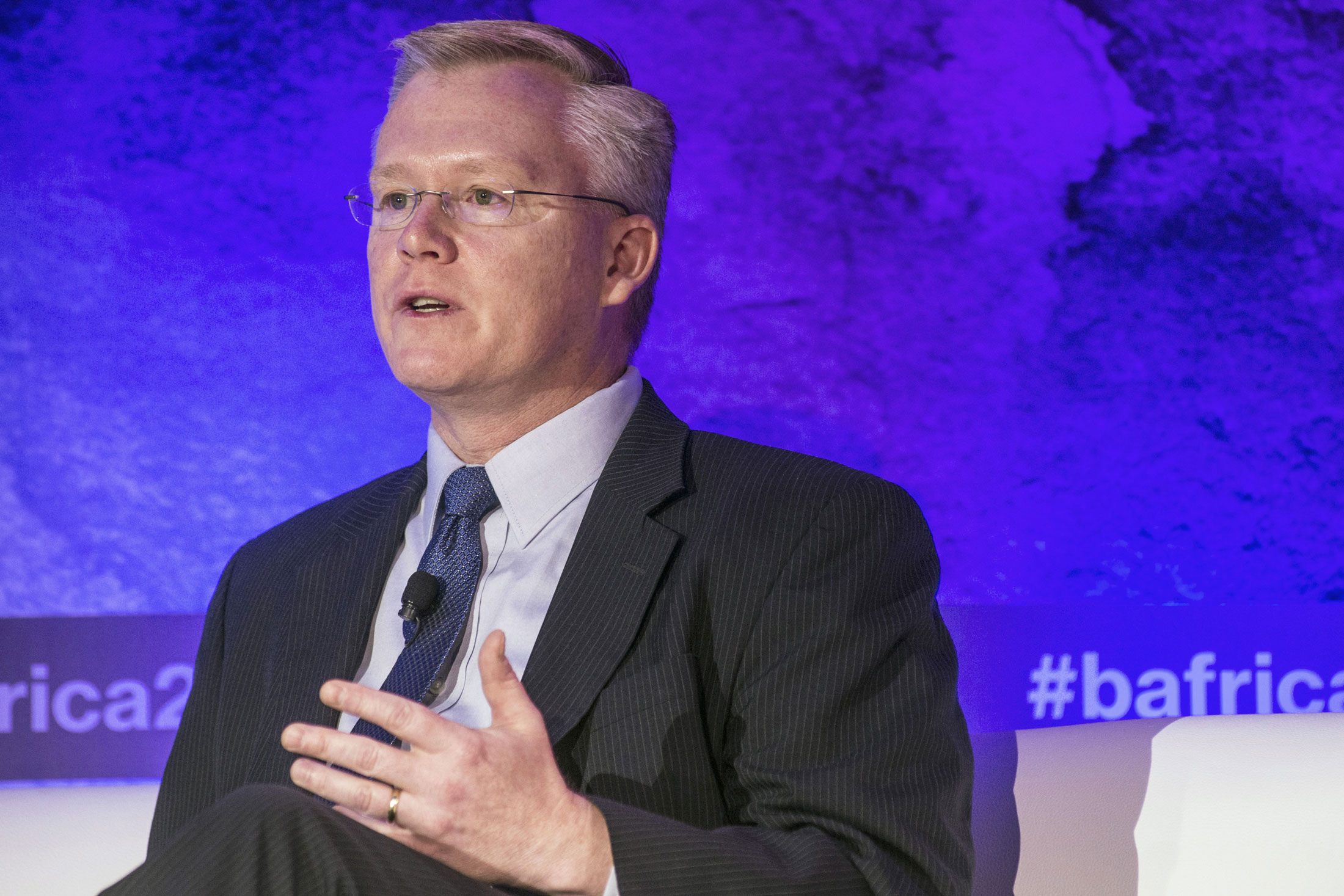 Serving as acting chairman of a federal agency is the Washington equivalent of being all dressed up with nowhere to go. The temporary position doesn't entail much aside from keeping the seat warm until the new boss arrives.
But that's not how the acting chairman of the U.S. Securities and Exchange Commission, Michael Piwowar, sees it. While President Trump's permanent SEC chairman nominee, Jay Clayton, awaits his Senate hearing, Piwowar is taking full advantage of his temporary powers.
Since being elevated from his post as an SEC commissioner on Jan. 23, Piwowar has started to roll back two controversial regulations, promoted his staff to more senior roles, and even hired a press aide. He's also taken the seat-warming mission literally, moving a few doors down the hall into the chairman's spacious office suite, which has an impressive view of the U.S. Capitol. "We're not going to sit by and do nothing," says Piwowar, a Republican, who joined the SEC in 2013. "We have an important mission we need to continue."
Piwowar's activism is unusual, especially considering that, if things go smoothly, Clayton could be sworn in by late March. And he has virtually no chance to push through major rule changes. That's because the only other commissioner now at the agency is Kara Stein, a Democrat. (Three other seats on the commission are vacant.) Stein, not known for her pro-business leanings, would have to vote to approve any changes.
The SEC makes rules by majority vote, but the chairman still controls the agenda and can direct its staff to work on certain projects. Piwowar is using that authority to push for deregulation, in line with much of what the White House has outlined. His first policy announcement, eight days after being named acting chief, was to order a review of a 2012 SEC rule that requires companies to disclose whether their products use so-called conflict minerals mined in the Democratic Republic of the Congo and other nearby countries. Piwowar says the regulation is misguided and that "legitimate mining operators are facing such onerous costs to comply with the rule that they are being put out of business."
Piwowar also began an attack on an SEC regulation that calls for companies to report how their chief executive officer's pay compares with average workers'—a requirement that corporate America almost universally opposes. The rule, which Piwowar voted against in 2015, went into effect in January, and companies are preparing to report the numbers for the first time. Citing "unanticipated compliance difficulties" that he says companies are having, Piwowar asked for public comments on the process, adding that the rule may need to be adjusted.
He also hasn't been shy about assuming the trappings of the job. He's updated his bio on the SEC website to note the promotion and hung the framed proclamation from the White House designating him acting chairman in his temporary office. Lawyers working for Piwowar were given the title co-chief of staff of the SEC.
Others who have served as acting SEC chairman have been more laid-back as they awaited their permanent successors. Cynthia Glassman, a Republican appointed by George W. Bush, says she didn't move into the bigger office and doesn't recall being swayed by the perks. She did have access to the chairman's designated car and driver for official business and enjoyed the title for the five weeks she was in charge. "It was fun to be called chair, even for a short amount of time," she says.
Glassman made sure the regular business of the commission continued apace, presiding over regular enforcement and senior staff meetings. As for policy, she also faced a deadlock between the Republican and Democratic commissioners. Further complicating matters, SEC ethics lawyers prevented her from discussing policy with Christopher Cox, the incoming chairman. "It was an awkward position to be in," Glassman says. While Piwowar's spokesman didn't respond to questions about whether he'd been told not to discuss SEC business with Clayton, a person close to the nominee says there's been no coordination.
Another former SEC commissioner, Edward Fleischman, held the chair for several days in the late 1980s, with instructions, he recalls, "to keep the ship afloat and make sure nothing untoward happens." He notes that Piwowar appears to have a different assignment. "He's got handcuffs as to doing anything definitive," Fleischman says. "But he seems to be having fun."
 
—With Ben Bain
The bottom line: Michael Piwowar is enjoying the trappings of his temporary position at the SEC, including moving into the chairman's office suite.
Before it's here, it's on the Bloomberg Terminal.
LEARN MORE