Tennessee Hints at Chaos If Republicans Leave Obamacare in Limbo
by
Humana's exit leaves 40,000 people in Knoxville without option

Level of uncertainty is 'problematic': insurance regulator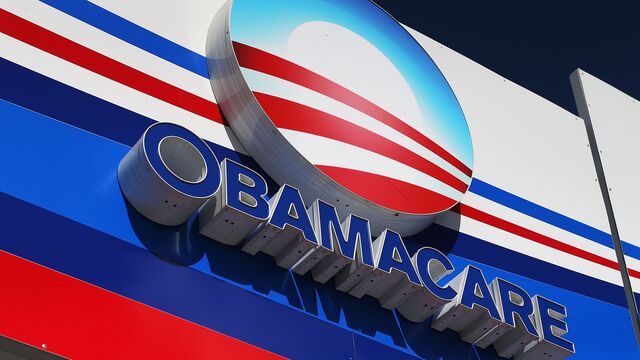 Tennessee is providing an early preview of the disruption that could ensue if lawmakers leave Obamacare in limbo.
At least 40,000 people in the Knoxville area may have no health plans to pick from in the Affordable Care Act's markets after insurer Humana Inc. opted to pull out from all 11 states where it still sell plans in 2018. Another 39,000 in the state would be forced to find a new insurance company.

It's a warning of what may come if lawmakers don't do more to shore up the markets. Some big insurers have retreated in the face of mounting losses, while those that have stuck around say that they need more certainty about the rules of the road from the Trump administration and Congress to continue to sell ACA health coverage. And the markets are already fragile, with 43 percent of enrollees having just one or two insurers to pick from, according to the Kaiser Family Foundation.
"I wouldn't be surprised if we hear of other insurers leaving," said Cynthia Cox, who analyzes insurance markets at the foundation. "Right now, there's just not a lot of incentive for insurers to stick around."
Tennessee's insurance regulator, Julie Mix McPeak, said that she's pushing Humana to stick around, and also trying to convince other insurers to sell in the state. It's not an easy task.
"It is that level of uncertainty that is so problematic for insurers right now trying to decide whether to participate," McPeak said during a briefing for reporters.
Diane Black, a congresswoman from the state, is among Republicans who have faced off with protesters anxious about the fate of Obamacare at town halls across the country -- and that was even before Humana's news about its exit. Republicans, who control Congress, are divided over their approach to overhauling Obamacare, upping the uncertainty. In the meantime, the Trump administration released draft rules on Wednesday that it says will stabilize the market.
Insurers including Anthem Inc. called the proposed regulation an important step, but it may not go far enough to reassure the industry. Molina Healthcare Inc., one of the few big insurers that's stuck with the exchanges, told analysts on Wednesday there are too many unknowns with the program to commit beyond 2017 after the company racked up $110 million in losses last year.
"We will wait to see how the new administration and Congress will adjust the program," CEO J. Mario Molina said.
Lamar Alexander, the Tennessee Republican who heads the Senate's health committee, has been warning of insurers' exits that leave consumers without options, urging his fellow lawmakers to come up with a rescue plan.
Humana's decision, he said, "should light a fire under every member of Congress."

Knoxville's situation isn't a first. Ahead of the sign-up season for 2017 health plans, residents of Arizona's Pinal County faced the prospect of having no health-insurance options after two health plans exited. State and federal officials scrambled, and the state's Blue Cross and Blue Shield carrier agreed to stick around.
This year, though, it may be harder to convince insurers to stay. The Trump administration has sent mixed signals about its willingness to support the markets. The new regulation could help, but the administration also paused some Obamacare outreach in the final days of the enrollment period.
Plus, top administration officials have declared the health law a disaster. Tom Price, the new Health and Human Services secretary, started off his statement on the rules by saying: "Obamacare has failed."
The health law relies on private insurers to offer insurance options in its exchanges. If insurers make the decision that the markets aren't a good business opportunity, that'll undermine the system.
"It's a lot to expect of insurers to expect them to continue in the face of uncertainty, while they're earning low profits," said Craig Garthwaite, a professor at Northwestern University's Kellogg School of Management. "I want to believe that the government wants to shore these things up, but I just don't see it in their actions."
Before it's here, it's on the Bloomberg Terminal.
LEARN MORE