Five Things You Need to Know to Start Your Day
Get caught up on what's moving markets.
By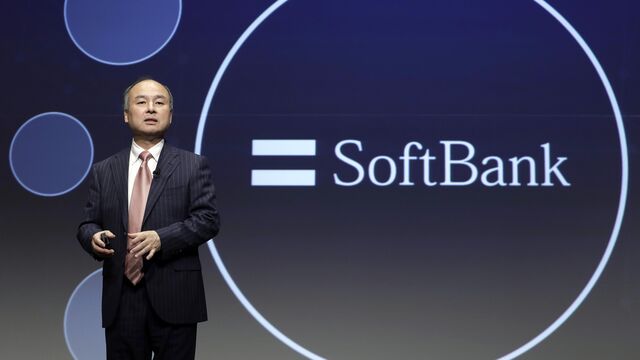 Want to receive this post in your inbox every morning? Sign up here.
A $3.3 billion dollar deal, everyone's looking at inflation, and the Fed's March meeting may now be live. Here are some of the things people in markets are talking about today.
Softbank builds a Fortress
SoftBank Group Corp. confirmed after the close on Wednesday that it's buying Fortress Investment Group LLC for $3.3 billion, in a deal that will push the Japanese telecom and tech company into hedge funds and alternative investment. SoftBank's paying $8.08 a share for Fortress, a 39 percent premium to its Feb. 13 closing price, but much of the focus now is on Tuesday's bullish trading ahead of the deal being announced.
It's the inflation!
Much-awaited U.S. inflation figures showed the Consumer Price Index coming in stronger than expected, with prices rising 0.6 percent month-on-month in January, versus a forecasted increase of 0.3 percent. Given that most of the gain was driven by higher energy prices — including oil and gas — the question now is whether the rise in prices will be enough to convince the Federal Reserve to hike.
March may be live
Speaking of which, that stronger than expected U.S. inflation data combined with comments from Fed Chair Janet Yellen to Congress helped push the Fed funds futures market-implied chance of a rate hike in March to 44 percent, up from 34 percent the day before. The odds according to overnight index swaps pricing — which some traders favor — have jumped to 52 percent for March. Oddly enough, the dollar hasn't had a very good week despite the prospect of tighter U.S. policy.
Market rally stumbles
Remember when markets used to be worried about the Fed hiking? Well, they don't seem to worry much anymore. They don't seem to worry about U.S. political risk much either. Investors shrugged off a more hawkish Yellen and drama in Washington to push U.S. stocks to record highs on Wednesday. The rally faltered on Thursday though, as the Euro Stoxx 600 dropped 0.32 percent at 5:22 a.m. ET. Futures on the S&P 500 were also pointing 0.1 percent lower.
China Treasuries
Monthly data showed China's holdings of U.S. government debt fell by the most on record last year as the world's second-biggest economy sells its foreign-exchange reserves to help buttress the yuan. China held $1.06 trillion in U.S. Treasuries, notes and bills in December, up $9.1 billion from November, but down $188 billion from a year earlier, according to TIC data.
What we've been reading 
This is what's caught our eye over the last 24 hours.