technology
Why Is SoftBank Buying Fortress? Son Gets a Brain Trust for Deals
By and
SoftBank to pay $3.3 billion for private-equity firm

Fortress acquisition won't be part of $100 Billion Vision Fund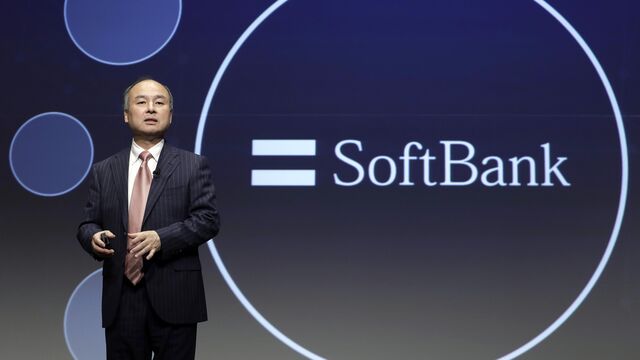 Why does Masayoshi Son want to buy a private-equity firm?
That was the question investors grappled with after Japan's SoftBank Group Corp. agreed to acquire New York's Fortress Investment Group LLC for $3.3 billion in cash. SoftBank founder Son has previously put his money into telecommunications, internet startups and e-commerce. Fortress is not only a surprising diversification move by the 59-year-old, the firm is also struggling with a downturn in the private equity industry that has squeezed fees and pummeled shares.

SoftBank didn't do much to clear matters up. In a statement announcing the deal, Son touted the skills of Fortress's principals led by CEO Randy Nardone and said they would "accelerate our SoftBank 2.0 transformation strategy," but didn't give much detail on what all that meant. Many investors assumed Fortress was being brought in to help manage the $100 billion technology investment fund SoftBank is raising -- which the company later explained was in fact not the case.
"It's really difficult to figure out what exactly are they after," said Makoto Kikuchi, chief investment officer at Myojo Asset Management Co. in Tokyo. "If the goal is to build investing capabilities in-house, they can easily do it on their own. It also doesn't seem like they are getting something on the cheap."
SoftBank agreed to pay $8.08 a share for Fortress, a 39 percent premium to the company's Feb. 13 closing price. Fortress shares surged as much as 30 percent, the most since May 2009, to $8.05 in New York. Softbank's U.S.-traded shares gained less than 1 percent to $37.99 at 9:30 a.m.
The deal has two primary goals for SoftBank, according to a person familiar with the matter: Son sees the private-equity business promising in and of itself, with the potential for strong returns on the $3.3 billion price tag. In addition, Son thinks that Fortress, led by principals Pete Briger, Wes Edens and Nardone, can become a sort of brain trust for SoftBank, helping to track down and analyze investment opportunities around the world.
The deal is for both "human capital" and "investment potential," the person said, asking not to be identified because the strategic details aren't public. 
Son has made unconventional bets before and had them pay off. He made his name in Japan by acquiring the third-largest telecom operator and then turning it around to become a fierce competitor to the entrenched leaders. He also made an initial investment of $20 million in China's Alibaba Group Holding Ltd. for a stake that exceeded $70 billion. His insatiable appetite for deals has left SoftBank with a record $130 billion debt load, one of the heaviest in Japan.
Son may see an opportunity as global markets rally and new opportunities emerge for financial services companies.
"Buying anything at its prime always entails a higher price and with the global markets on a rebound, the timing of the acquisition isn't at all bad," said Naoki Fujiwara, chief fund manager at Shinkin Asset Management Co. in Tokyo.
Son's audacious deal-making has led to missteps too, including his $22 billion purchase of Sprint Corp. It isn't clear to outsiders how the Fortress deal will pay off. While the firm's assets have grown, its share price had fallen by more than two-thirds from its 2007 initial public offering until the SoftBank offer. Even the buyout is less than half the IPO price.
There is plenty of skepticism Fortress will fare any better as a unit of SoftBank. And if Son wants advice on investments, he probably didn't have to pay several billion dollars to get it.
"SoftBank is not doing a great job in communicating where this fits into their investment strategy," said Tomoaki Kawasaki, an analyst at Iwai Cosmo Securities Co. "There isn't enough information and some people have an impression that this is an investment by the Vision Fund."
Fortress will be an acquisition by SoftBank, rather than the Vision Fund, which will include money from the Saudi government and other investors to reach its planned $100 billion. SoftBank is setting up individual meetings with analysts to clear up the details of the Fortress deal, according to several analysts.
Fortress was founded in 1998 by Edens, Nardone and Robert Kauffman, who came from Swiss bank UBS AG and New York-based BlackRock Financial Management Inc. Briger was hired from Goldman Sachs Group Inc. in 2002. The three founders became billionaires when the fund went public in the first IPO by a private-equity firm.
Fortress managed $70.1 billion in credit assets, private equity holdings, hedge funds and fixed-income investments as of Sept. 30. Logan Circle Partners, a traditional bond fund manager inside Fortress, accounted for nearly half of that. Fortress investments included distressed assets such as a railway operator in Florida and hotels in rural Japan, the film studio behind Oscar winners "Birdman" and "12 Years a Slave," and a bitcoin startup.
SoftBank's ties to Fortress date back to 2014, when Son hired Rajeev Misra away from the asset manager. Misra will head the Vision Fund, and the buyout may reunite him with his former colleagues in overseeing investments for Son. SoftBank aims to close the first round of investment in the Vision Fund by the end of this month, according to people familiar with the matter.
"With the Fortress acquisition and SoftBank Vision Fund, they've moved to more of a portfolio approach. It was a stock picker and now it's an asset manager," said Kirk Boodry, an analyst at New Street Research, who attended one of the SoftBank meetings.
The SoftBank chief has been stepping up deal-making in recent years as he transforms his firm into a more diversified investment company. Since the beginning of 2015, SoftBank has announced at least $44 billion of investments or acquisitions, including its $30 billion takeover of U.K. chip designer ARM Holdings Plc and a $1.2 billion group-led investment in satellite startup OneWeb Ltd., according to data compiled by Bloomberg.
The new fund will give Son cash to cut even larger deals. He has said he aims to capitalize on emerging trends like artificial intelligence and the so-called Internet of Things -- in addition, apparently, to private equity.
"Uber is redefining the transportation industry now; Airbnb is doing it to the hotel industry. You can expect that to happen in every single industry," Son said last week in Tokyo. "There is a big bang coming and it's too good of a chance to pass up."
(
Updates with shares in fifth paragraph.
)
Before it's here, it's on the Bloomberg Terminal.
LEARN MORE