U.S. Consumer Inflation Expectations at 19-Month High, Fed Says
By
Expected inflation for one year from now rose to 3 percent

Outlook for household income and spending growth fall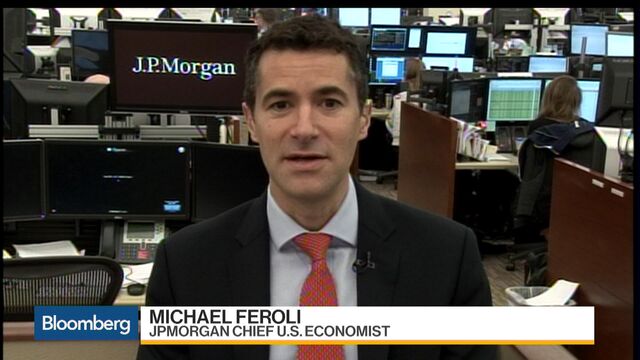 U.S. households' expectations for consumer price inflation rose to the highest level since mid-2015, according to a Federal Reserve Bank of New York survey.
The median survey respondent reported an expected inflation rate last month of 2.9 percent three years ahead, up from 2.8 percent in December, according to results released Monday by the New York Fed. Expected inflation for one year from now rose to 3 percent, from 2.8 percent the month earlier.

The increase will probably come as welcome news to Fed policy makers, who are trying to navigate what a new U.S. government led by President Donald Trump will mean for the economy, prices and interest rates. Low inflation expectations have haunted officials since the beginning of last year, when the New York Fed survey measure fell to the lowest level on record in data dating to June 2013. In October, prior to the presidential election, the median survey respondent expected a 2.6 percent inflation rate three years ahead.
Consumers were less optimistic about growth in household income over the next 12 months -- the median expectation was 2.6 percent in January, down from 2.8 percent in December. Expectations for growth in household spending fell to 3.1 percent from 3.7 percent, marking the lowest level in a year.
Before it's here, it's on the Bloomberg Terminal.
LEARN MORE