Brexit's Hit to Growth Will Be Milder Than Expected, EU Says
By
Revises up estimate for 2017 to 1.5% from 1% in November

Impact of vote to leave the EU 'yet to be felt,' report says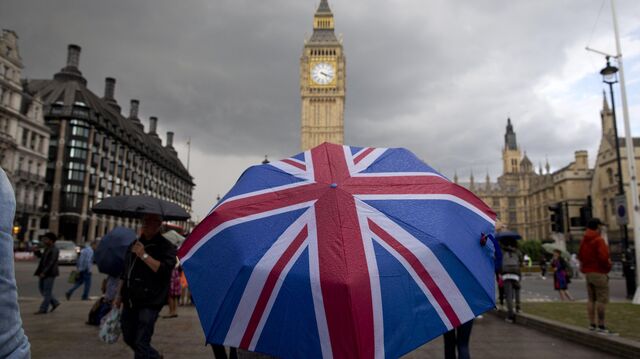 The European Commission is the latest forecaster to say the impact of Brexit will be milder this year than previously anticipated.
The EU's executive arm revised up its estimate for U.K. economic expansion to 1.5 percent in 2017 from a 1 percent prediction in November. It left its forecast for 2018 unchanged at 1.2 percent.

The Bank of England also revised up its forecasts this month as it kept interest rates at a record low. Both the BOE and the commission predict that expansion will slow in 2017 as consumer spending weakens and inflation speeds up. The commission sees U.K. consumer price growth accelerating to 2.5 percent this year from 0.7 percent in 2016.
"The impact of the vote by the U.K. to leave the EU in the referendum held on 23 June 2016 on growth has yet to be felt," the commission wrote in a report published in Brussels on Monday. "Recent momentum is projected to largely continue in the first quarter" but "ease notably thereafter."