Bookmakers' Odds of a Le Pen Victory Surge to 1-in-3: Chart
by

National Front leader Marine Le Pen's odds of securing an upset in the French presidential race have climbed to 33 percent, according to bookmakers, from 25 percent at the end of January. That echoes opinion polls showing the far-right candidate gaining on front-runner Emmanuel Macron, even while they still favor Macron to win the May 7 runoff. The uptick in the implied probability of a Le Pen victory is one of the reasons investors are demanding a higher premium for holding French bonds over similar-maturity German debt.
Watch Next: BAML Economist Says Hard for Le Pen to Quit Euro Zone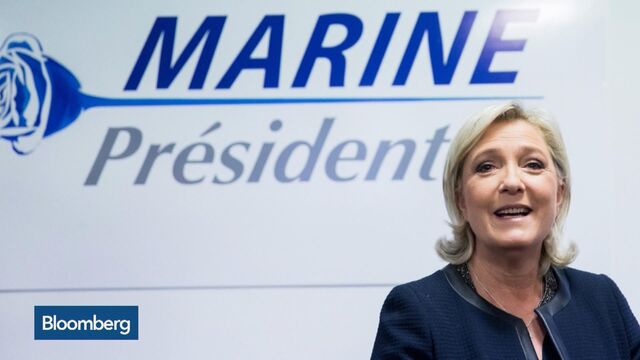 Before it's here, it's on the Bloomberg Terminal.
LEARN MORE