China's Monetary Policy Is Looking Like Alphabet Soup
By
The PBOC uses seven liquidity tools other than benchmark rates

They're trying to juggle way too many balls, analyst says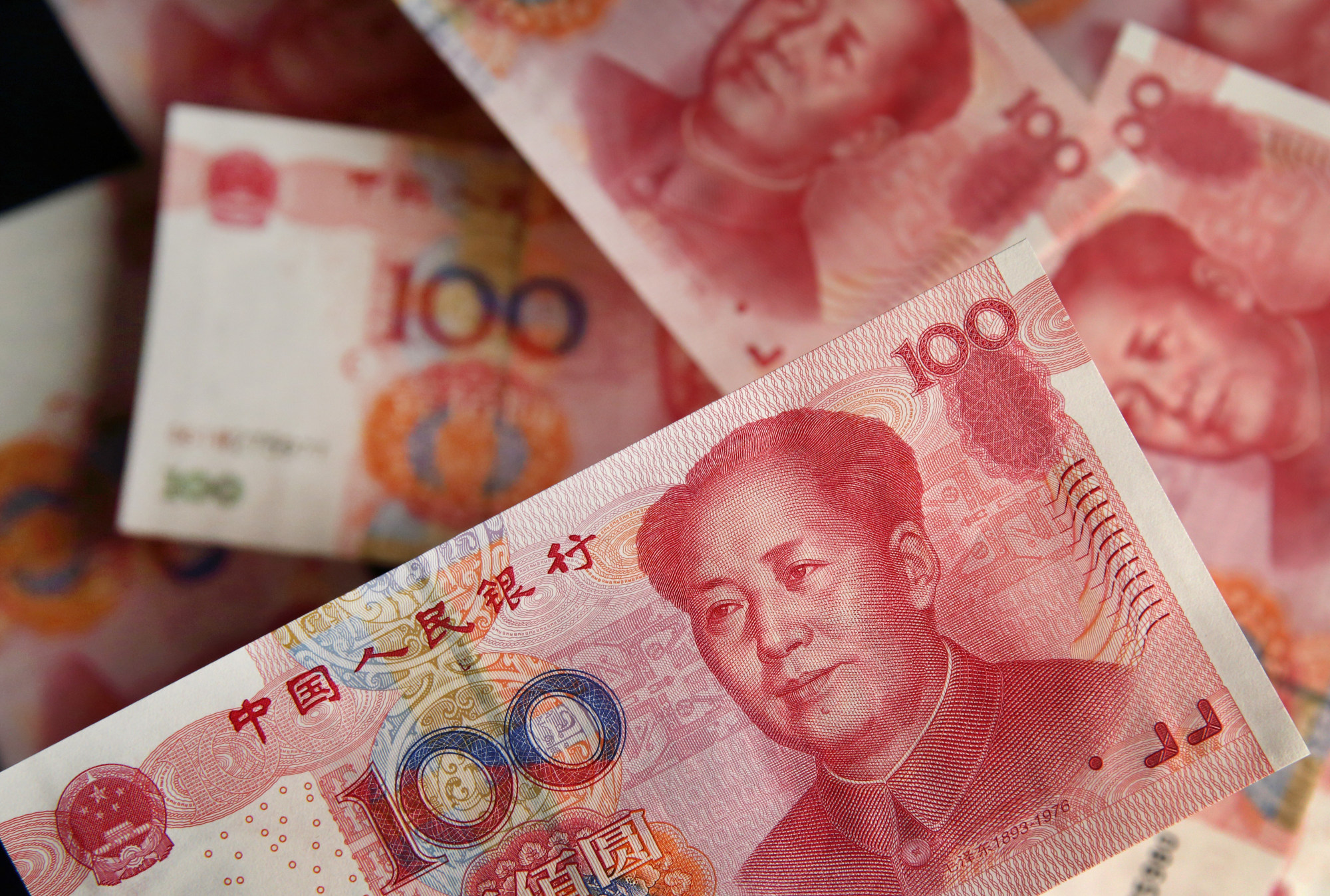 TLF, MLF, OMO.
China's monetary policy is looking increasingly like an alphabet soup, sowing volatility in markets. So far this year, the People's Bank of China has boosted rates on three different liquidity facilities, created a new one, and ordered banks to cut lending. Its most high-profile tools -- the benchmark borrowing cost and reserve-requirement ratio -- have been left untouched.
Since liberalizing interest rates in 2015, China has been seeking to modernize its monetary toolbox while tackling slower economic growth, currency weakness and swelling debt. This has prompted the central bank to forge an array of new tools -- a process that has sparked bigger swings in the money market as investors try to interpret them, deepening a bond selloff that has driven yields to a 1 1/2-year high.

"They're trying to juggle way too many balls," said Cliff Tan, East Asian head of global markets research at Bank of Tokyo-Mitsubishi UFJ Ltd. in Hong Kong. "What you end up with is very volatile policy because the policy mix doesn't imply any one particular rate. It depends on which objective you're trying to hit on that particular day."
Other than the benchmark rate and RRR, China has at least seven tools with which it has managed liquidity in recent years.
For short-term adjustment of money supply, there are the daily Open-Market Operations; for longer tenors for up to a year, there is the Medium-term Lending Facility. When the PBOC wanted to prevent a cash crunch in January before the Lunar New Year holidays, it brought in the 28-day Temporary Liquidity Facility. To provide funding for specific sectors, there's Pledged Supplementary Lending and relending, while the Short-term Liquidity Operations provide loans for seven or fewer days.
Noodle Twist
Locals have even given some tools nicknames based on Sichuan dishes whose Chinese consonants match the facilities' English abbreviations: numb and spicy noodles ("ma la fen") for the MLF, and sour and spicy noodles ("suan la fen") for the Standing Lending Facility. When the TLF was introduced last month, it quickly became sweet and spicy noodles ("tian la fen").
The PBOC may have opted for this policy mix because it wants to reduce market leverage while keeping rates steady for corporate borrowers, said Logan Wright, Hong Kong-based director of China markets research at Rhodium Group LLC. Though banks have been free to set loan rates since late 2015, they're still often based on the PBOC's benchmark rate.
For a primer on the PBOC's monetary toolbox, click here.
Reliance on these money-market tools has a different signaling effect on banks than RRR changes, and causes greater market volatility, UBS Group AG economists led by Wang Tao wrote in a note. Global investors have often been left guessing as to the policy intentions behind the new instruments. The PBOC is trying to send signals the whole time and micromanage the economy, and it can look like a bit of a muddle sometimes, Tim Orchard, Fidelity International's chief investment officer for Asia Pacific excluding Japan, said last month.
Unlike adjustments to the RRR or benchmark rate, these money-market instruments have set tenors and can create uncertainty when they expire. In January, the authority boosted MLF rates just days after it offered the TLF and conducted record cash injections. The PBOC resumed injecting cash through open-market operations on Monday after a six-day hiatus, helping ease liquidity concerns as $153 billion of funds come due. The benchmark seven-day repurchase rate rose two basis points on Monday to 2.44 percent, according to a weighted average.
Bigger Swings
With the PBOC using these tools to tighten cash supply since August, funding costs, interest-rate swaps and bond yields are seeing larger swings. Credit spreads will widen as more volatile rates pressure the hunt for yield that has buoyed the corporate bond market, said Rhodium's Wright. The seven-day repurchase rate's fixing has traded in a range of 87 basis points so far this year, compared with 24 over the same period in 2016.
Yet, these facilities are ultimately limited because banks will run out of eligible collateral, making a RRR cut still likely amid capital outflows, according to Wright and Standard Chartered Plc. The creation of TLF, which reportedly requires no collateral, is a sign of this constraint, the bank said.
China's still figuring out which policy rate to use, since financial innovation has destabilized the relationship between money supply and economic objectives, said Chi Lo, greater China senior economist at BNP Paribas Investment Partners in Hong Kong.
"Experiments with different interest rates from different instruments are needed to find the best structural fit between interest rates and the economic goal variables in order to establish the corridor," he said. "But the answer to why it creates so many lending facilities that do not differ much from each other remains a mystery."
Before it's here, it's on the Bloomberg Terminal.
LEARN MORE