Trump Moves Japan Stocks, This Time in a Good Way
By and
Yen weakens, pushing up exporters ahead of Trump-Abe meeting

Tax cut news giving investors 'reason to come back': Fukoku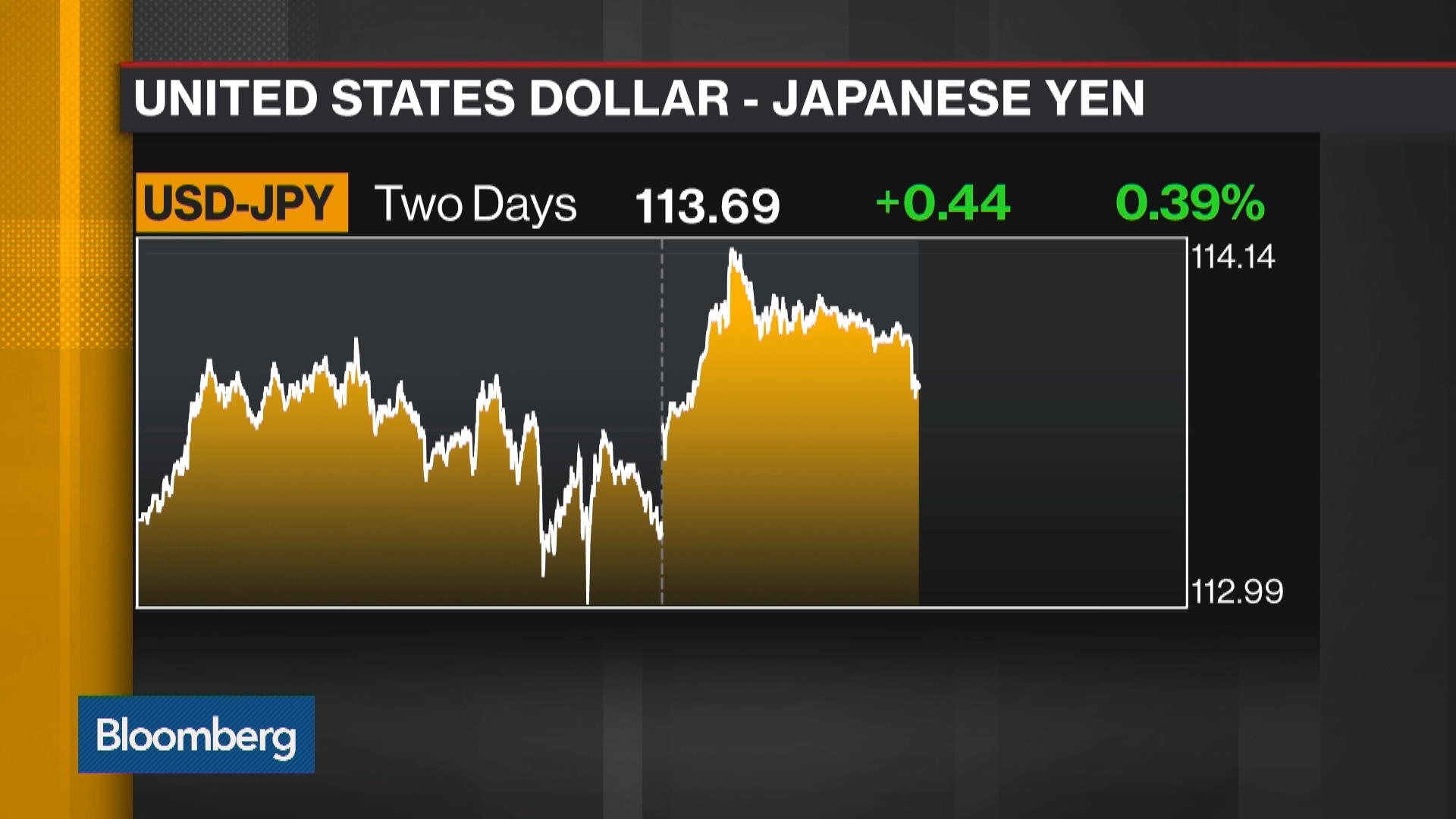 Donald Trump is moving Japanese stocks again, this time in a good way. And exporters are reaping the benefits.
The U.S. president's comment Thursday that a "phenomenal" overhaul of business taxes will come within weeks sent the dollar surging against the yen, helping shares in Tokyo rise the most since Jan. 4 to erase a weekly decline.
Even without specifics, the promise revived trades betting on policies to stimulate growth, driving U.S. stocks to record highs. Exporters provided the biggest boost to the broad Topix index, as the yen extended Thursday's 1.2 percent depreciation. Japan Prime Minister Shinzo Abe is due to meet Trump in Washington and plans to discuss creating jobs and building infrastructure in America. Accusations of currency manipulation against Japan aren't a priority for Trump in the talks, according to a U.S. administration official.
"Doubt was spreading in the market over Trump, but with the relatively positive news on tax cuts, it's given investors a reason to come back," said Ichiro Yamada, a general manager of equities at Fukoku Mutual Life Insurance Co. in Tokyo. "With the yen moving the way it is, those who were shorting stocks are now buying back."

Nikkei 225 Stock Average February options settled at 19,276.09, according to data compiled by Bloomberg. Japan's earnings season continues, with more than 200 companies on the Topix reporting results Friday.
Summary
Topix +2.2% to 1,546.56 at the close in Tokyo; +2.1% for week
Nikkei 225 +2.5% to 19,378.93; +2.4% since Feb. 3: biggest weekly gain since period ended Dec. 9
Yen -0.4% at 113.70 per dollar
Toyota +3.1%, Mazda Motor +4.6%, Honda Motor +2.9%, Panasonic 3.9%, Fanuc +4.2%
Cosmo Energy +8.6% after reporting 9-month operating profit 56.6b yen vs 19.6b yen loss year earlier
Yamaha Motor +7.7% after posting full-year net income of 63.15b yen, beating co.'s forecast for 60b yen
Shiseido -7.1%; co.'s 2017 guidance 'unexpectedly weak' says Credit Suisse
Toyo Engineering -7.5% after cutting full-year operating profit forecast
Other Japan market news:
Nikkei 225 Dividend Bets Push Futures Above Estimates: Chart
Japan Makes Big Push for Hydrogen Fuel Cells Rubbished by Musk
Carrots-for-Trump Strategy From Abe Will Set the Course for Yen
BOJ Boosts Purchases of Longer-Maturity Bonds as Curve Steepens
How Low Can You Go? Deposit Rates Hit 0.00% at Japan Megabanks
Before it's here, it's on the Bloomberg Terminal.
LEARN MORE