Fed's Bullard Says Fiscal Uncertainty Should Delay Rate Hike
by and
Says there are downside and upside risks, so 'why not wait?'

Chicago Fed chief said later fiscal policy could boost growth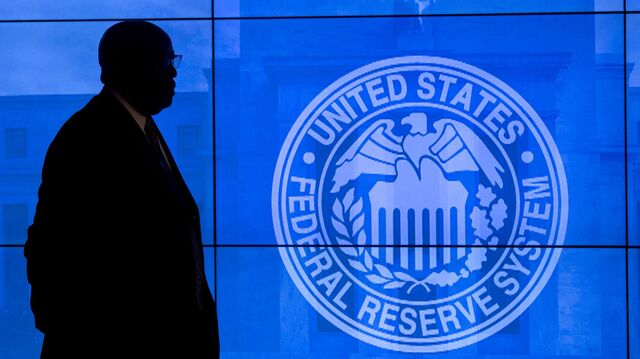 Federal Reserve Bank of St. Louis President James Bullard said the central bank ought not rush to raising interest rates next month because uncertainty over the Trump administration's fiscal policies clouds the U.S. economic outlook.
"It is unlikely that fiscal uncertainty will be meaningfully resolved by the March meeting, which is only a few weeks away," Bullard, who doesn't vote on policy this year, told reporters Thursday after a speech at Washington University in St. Louis. "Why not wait until that gets resolved?"
The policy-making Federal Open Market Committee next meets March 14-15 in Washington. Investors give roughly a one-in-four chance of an increase at that gathering, according to pricing in federal fund futures contracts, rising to around 68 percent by June.
Bullard's caution compares to Philadelphia Fed President Patrick Harker and San Francisco's John Williams, who have said they see a rate hike as a possibility at next meeting. Officials projected three quarter-point increases this year, according to their median quarterly estimate in December. Bullard says he only projects one increase in 2017.
The St. Louis Fed chief noted that while tax reform and infrastructure spending have the potential to boost growth, policies such as trade and immigration restrictions might subtract from expansion. The outline of fiscal policy will probably be clear by around Aug. 1, based on prior new administrations, he said.
'Very Early'
"There is some downside risk as well as upside to the growth rate in the U.S. economy," Bullard said. "That is why we want to get some of the uncertainty resolved and see what the package is really going to be."
Speaking later in the day on Thursday, Chicago Fed President Charles Evans took a somewhat more optimistic view, saying much of the uncertainty about fiscal policy is to what extent it will boost the economy. He said government measures may increase growth by about a quarter of a percentage point both this year and next.
"It's still very early. There is uncertainty, but it's got a particular direction to it in terms of economic stimulus," he told reporters after delivering a speech in Chicago. Evans votes on monetary policy this year.
The Fed left rates unchanged at its policy meeting ending Feb. 1 while noting that measures of business and consumer sentiment had improved. U.S. stocks have risen since Donald Trump's Nov. 8 U.S. presidential election win as investors bet he'd deliver growth-boosting tax cuts, spending increases and ease up on regulations, though the new administration has yet to lay out concrete plans.
Balance Sheet
Bullard repeated that he would like the FOMC to consider shrinking its balance sheet, which was bloated with several rounds of purchases of Treasuries and mortgage-backed securities in a strategy known as quantitative easing.
He added that reform of housing agencies known as government sponsored enterprises, or GSEs, could be a catalyst for the Fed to replace its holdings of mortgage-backed securities with Treasuries.
"Then we might not want to be holding MBS on the grounds that the successors to the GSEs are private sector companies and we'd be helping private-sector companies," he said. "If you took that kind of view it might bring more urgency to the issue of swapping MBS for Treasuries."
Before it's here, it's on the Bloomberg Terminal.
LEARN MORE