business
Biggest Danish Pension Fund Says France Tops EU Political Risk
By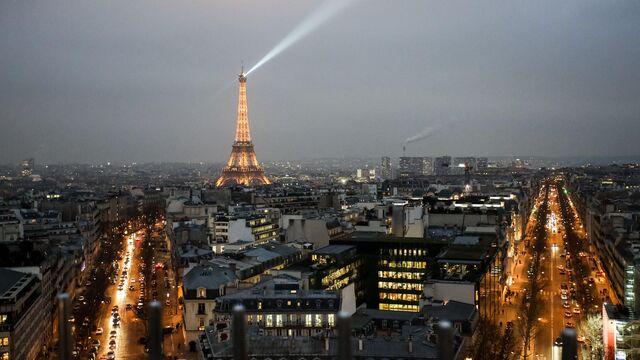 Denmark's biggest pension fund, ATP, says the main risk facing investors tracking European politics is the presidential election in France, especially after the main establishment candidate came under fire for alleged corruption.
Christian Hyldahl, who replaced Carsten Stendevad as the chief executive officer of ATP last month, said investors should brace for a selloff in peripheral bond markets and a general flight to safety should the National Front's Marine Le Pen win.
"The major political risk in Europe is the French election," Hyldahl said in an interview in Copenhagen on Wednesday. "Especially after the recent development that has seen Fillon come under pressure."
For now, polls suggest that Francois Fillon, the Republican candidate, is still in the running. If no clear winner emerges on April 23, a second round will be held on May 7.
Read more: Fillon support holds steady after corruption reports
But investors have learned not to rely too much on polls, with both Brexit and Donald Trump putting traditional methods of predicting voter preferences to shame. Hyldahl says ATP, which oversees about $109 billion in assets, is running stress tests to make sure its main portfolios can withstand the potential shocks that might come from the string of European elections this year.
ATP isn't betting one way or another. Instead, it's doing what it can to construct hedges that will allow it to survive numerous outcomes.
"If Le Pen becomes President of France we will have a lot of uncertainty, and we will see a lot of intra-euro spreads widening, a lot of periphery spreads widening and there will be a run for safety," Hyldahl said. "And I'm sure equity markets will not fare well either."
ATP booked a 15 percent return on its investment portfolio last year after making money on its holdings in private equity and credit products. It lost money trying to hedge against rising inflation.
The fund's efforts to guard against a sudden jump in inflation notwithstanding, Hyldahl says his feeling is that European interest rates aren't about to rise.
"Right now we're not seeing free market movements as we have this aggressive hand in the market that ensure rates are low," he said. "We believe there's still a need for that. We think the ECB will continue to keep rates low for a while."
Before it's here, it's on the Bloomberg Terminal.
LEARN MORE