Kashkari Says Economy Still Needs Low Rates as Inflation Lags
By
U.S. central bank still coming up short on mandates, he says

Too early to gauge economic impact of Trump policies: Kashkari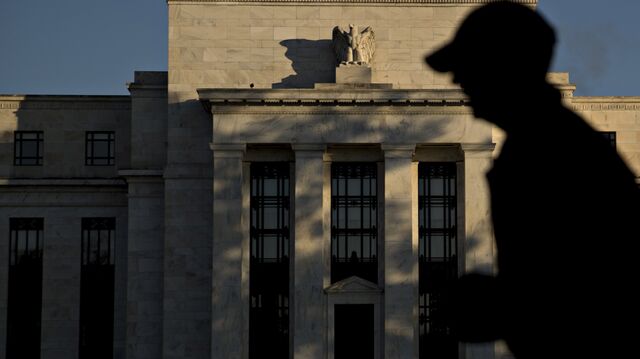 Federal Reserve Bank of Minneapolis President Neel Kashkari justified his vote last week to leave interest rates unchanged by saying inflation is in check and the U.S. job market seems to have more room to improve.
"We are still coming up somewhat short on our inflation mandate, and we may not have yet reached maximum employment," Kashkari said Tuesday in an essay posted on the bank's website to explain his decision. "That suggests that somewhat accommodative monetary policy would still be appropriate to close those gaps."
Kashkari, who took office at the beginning of 2016 and votes this year on the U.S. central bank's rate-setting Federal Open Market Committee, took the unusual step of publishing an essay "to enhance transparency into my decision-making regarding monetary policy without adding to the cacophony."
Typically, Fed officials use public speeches to explain their decisions, but Kashkari isn't your typical policy maker. A former Goldman Sachs banker who managed the U.S. Treasury's $700 billion rescue of banks in the 2008 crisis, he had a failed run for governor of California in 2014 before joining the Fed, and often taken an alternative approach to communicating.
His strategy has included frequent town-hall meetings to explain what the Fed is doing and an active if eclectic presence on Twitter. Under the handle @neelkashkari, he tweets pictures of his dogs and offers observations on sporting events like Sunday's Super Bowl, as well as the occasional conversation about the economy.
In his essay, the Minneapolis Fed chief said the strong dollar will likely continue to put some downward pressure on inflation. "Overall, the global environment doesn't seem to be sending a strong signal for a change in U.S. interest rates," he said.
It's also too soon to predict the impact of any economic policies that may be implemented by President Donald Trump's new administration and the Republican-controlled Congress.
"I don't have much confidence in their ability to forecast fiscal policy given how little we know today," Kashkari said. "So I am not yet incorporating the markets' guesses about fiscal policy changes into my outlook for the economy."
Before it's here, it's on the Bloomberg Terminal.
LEARN MORE