Brexit Bill Like Paying Your Round in the Pub, EU Tells May
By
European Commission says Britain must honor its obligations

Analysts say divorce settlement could reach 60 billion euros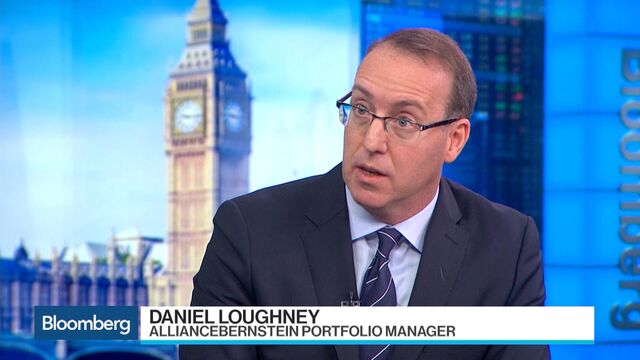 Buying a round of drinks in the pub is an analogy that hits home for the British. And the European Union knows it.
That's how the EU Commission chose to explain why Prime Minister Theresa May must settle the U.K.'s budget commitments in full, estimated at 60 billion euros ($64 billion), when it leaves the bloc's remaining 27 countries in an estimated two years' time.
"It is like going to the pub with 27 friends: You order a round of beer, but then you cannot leave while the party continues; you still need to pay for the round you ordered," Commission spokesman Margaritis Schinas told reporters in Brussels on Tuesday.
The U.K's exit bill, one of the biggest hurdles that Britain and the rest of the EU must overcome if there's going to be an orderly divorce, comprises various financial commitments, such as pension obligations to EU officials and pledges to the bloc's budget and projects. While the British government doesn't recognize the 60 billion-euro figure, reaching agreement on the payment is crucial if the two sides are to start talking about a deal on their future relationship.
"As all commitments are taken jointly with the other member states, if they are not paid by the U.K. the other 27 member states will have to foot the bill," Schinas said. "During the time of its membership the United Kingdom has taken, and probably will take, financial commitments and these commitments should be honored in full."
When May triggers the EU's Article 50 to officially start exit negotiations, the two sides have two years to reach a settlement and enable an orderly exit. Without a deal, the U.K. would still leave and be in a much more difficult position to strike a trading relationship with the bloc. It would mean U.K.-EU commerce would be subject to World Trade Organization tariffs.
U.K. Brexit Minister David Jones told British lawmakers on Tuesday that they would get a vote on the withdrawal agreement as well as on the future relationship with the EU before the deal is concluded and before the European Parliament is asked for its approval.
— With assistance by Robert Hutton
Before it's here, it's on the Bloomberg Terminal.
LEARN MORE