Trump State Department in Cone of Silence for Lack of Staff
By
Key posts remain unfilled at all levels of the department

Trump to meet former Bush, Reagan aide Elliott Abrams Tuesday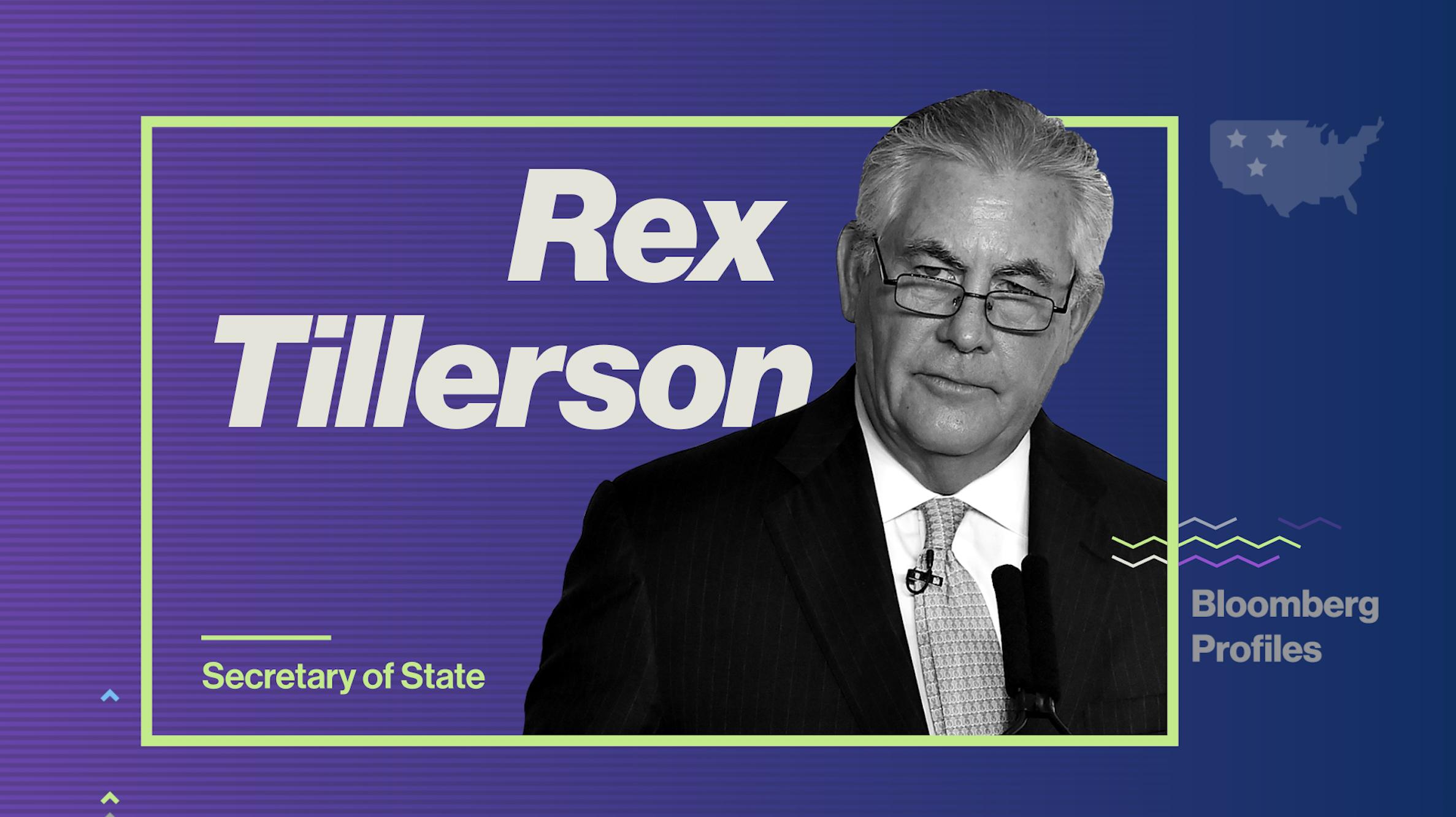 U.S. allies and adversaries looking for clarity on President Donald Trump's foreign policy will have to wait a bit longer to get that guidance from Rex Tillerson's State Department.
For the third consecutive week since Trump took office, State Department press briefings normally held every workday haven't been scheduled, no chief of staff has been named and many of the most senior posts at the department remain vacant. By this time in the Obama administration, the State Department had given 11 daily briefings.
"The schedule has been slipping for years, but this may be the most extreme case ever," said Stephen Sestanovich, a professor at Columbia University's School of International and Public Affairs who served as U.S. ambassador-at-large for the former Soviet Union. "Al Haig had all his assistant secretaries picked by the second week of January 1981 -- Tillerson will be lucky to have them picked by April Fool's Day or in place by the 4th of July. For a secretary of state who's just learning the issues, this will be a real source of weakness."
Tillerson, who was sworn in as secretary of state last week, and Trump were scheduled to meet Tuesday with Elliott Abrams, a fellow at the Council on Foreign Relations who served in the administrations of Ronald Reagan and George W. Bush, where he was one of the intellectual architects of the Iraq War that Trump has denounced. Abrams, who declined to comment when contacted by Bloomberg News, has been seen as a possible deputy to Tillerson.
Backlog of Jobs
Even when that No. 2 position is filled, Tillerson will face the backlog of more than 200 jobs requiring Senate approval in the coming months. Many of those are ambassadorships, and the key for Tillerson will be the 20 to 30 undersecretaries and assistant secretaries who help carry out day-to-day policies on specific issues or regions of the world. He'll also look to fill key spots left open when a wave of top officials left in Trump's first week.
A few other names have emerged as potential top State Department aides or ambassadors, though none have been formally nominated. The president said he would name his longtime lawyer David Friedman to be ambassador to Israel, and Woody Johnson, the billionaire owner of the New York Jets football team, is his pick to serve as ambassador to the U.K. Both men would still need to be confirmed by the Senate.
The Trump administration has accused Democrats of delaying conformation for nominees in key positions. Hillary Clinton was confirmed as Obama's secretary of state the day after his inauguration on Jan. 20, 2009.
Abrams' Challenge
In a meeting with Obama and Tillerson, Abrams would have to persuade Trump he's on the president's side after opposing him during the campaign. In a May article in the Weekly Standard, Abrams warned about the perils of a Trump presidency, and said Republicans should "seize the party machinery back immediately" after his defeat. "Keep your distance," he warned.
Abrams pleaded guilty in 1991 to withholding information from Congress in the Iran-Contra affair during President Ronald Reagan's administration and was later pardoned by President George H.W. Bush.
With or without a full team of diplomats, U.S. foreign policy goes forward. By the time Tillerson was confirmed and reached out to his new staff in a Feb. 2 address at the State Department, Trump had already sparked diplomatic feuds with Australia and Mexico, surprised supporters with statements on Israel and Russia and imposed a controversial travel ban on visitors from seven majority-Muslim nations.
The travel ban prompted more than 900 State Department employees to sign a so-called dissent cable protesting the decision, which is now held up in the courts.
One challenge with starting daily press briefings is that Trump's foreign policy views depart significantly from Obama's on issues from Syria to Russia to Israel. Until officials are ready to articulate the Trump vision, it can be risky to send someone out to explain it to a State Department press corps known for scrutinizing statements for policy nuance on issues.
"While we continue to be responsive to media queries and requests, the State Department will not hold an on-camera Daily Press Briefing the week of February 6-10," said acting spokesman Mark Toner, who often took the podium for the department during the Obama administration, in a statement. "We continue to work with the interagency and the White House, and look to resume daily press briefings at the soonest possible time."
Before it's here, it's on the Bloomberg Terminal.
LEARN MORE