EU Leaders Step Up Libya Aid to Stem Migrant Flow to Europe
By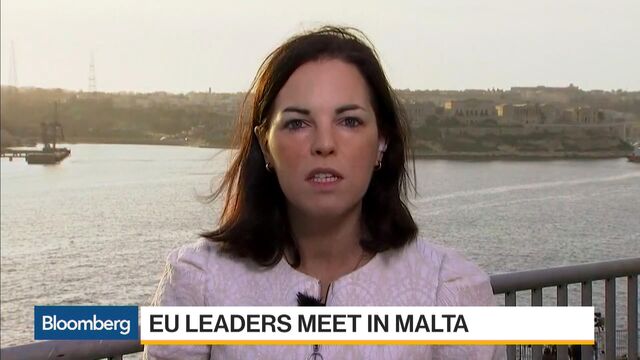 European Union leaders said they will step up work with authorities in Libya in an effort to prevent people from leaving the troubled North African country and making the perilous sea crossing to Europe.
"Efforts to stabilize Libya are now more important than ever, and the EU will do its utmost to contribute to that objective," the bloc's leaders said in a statement released on Friday during their summit in Valletta, Malta. "With hundreds having already lost their lives in 2017 and spring approaching, we are determined to take additional action to significantly reduce migratory flows along the Central Mediterranean route and break the business model of smugglers."
The EU will train and equip Libyan coast and border guards to help them retain control of frontiers, help improve reception centers for migrants in Libya and work with police to curb human trafficking, according to the statement.
Before it's here, it's on the Bloomberg Terminal.
LEARN MORE