U.S. House Begins Work on First Policies to Change Obamacare
By
House health panel takes up four bills to address premium cost

Democrats say the bills are giveaways to insurance companies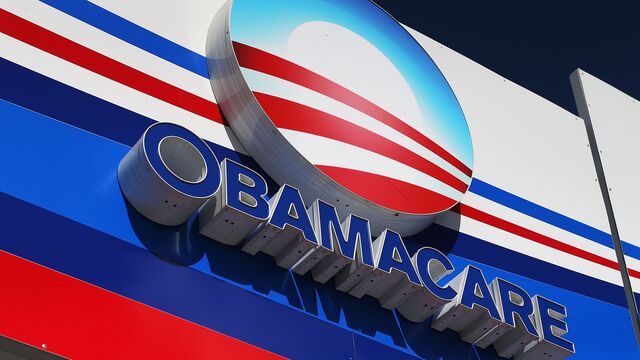 The first legislative effort to make changes to Obamacare got underway in the U.S. House of Representatives, the beginning of what is expected to be a long and contentious process.
The House Energy and Commerce Committee's health panel is examining drafts of four bills Thursday that will likely serve as a basis for some of Republicans' earliest moves to replace pieces of the massive health-care law that they've vowed to repeal.
"Together, the bills will play an important role in being among the first bricks placed in the rebuilding of our health-care system," Republican members, including Energy and Commerce Chairman Greg Walden of Oregon, wrote in the newsletter Morning Consult.
Although Republicans and President Donald Trump have promised to rapidly undo the Affordable Care Act -- a law that brought coverage to 20 million people since it was passed in 2010 -- they have yet to agree on a way to dismantle or repair it.
Pre-existing Conditions
House Speaker Paul Ryan told reporters Thursday that Republicans would keep "our promise to repeal and replace" Obamacare.
"We want to be moving Obamacare legislation by the first quarter," he said.
The bills could help lower premiums, particularly for younger, healthier Americans, by allowing insurers to charge older Americans higher prices and tightening enrollment periods.
Under Obamacare, insurers can't deny coverage or charge more to people with pre-existing conditions. One of the bills would attempt to ensure that people with pre-existing conditions won't be denied coverage, if those ACA protections are lost as part of the Obamacare repeal efforts. 
But the measure, proposed by Walden, doesn't limit what insurers can charge people with pre-existing conditions, said Representative Frank Pallone, a New Jersey Democrat. Walden's bill also includes a placeholder for a yet-to-be-seen proposal to encourage consumers to maintain continuous insurance coverage.
Walden also backed legislation aimed at bringing down drug costs by prioritizing Food and Drug Administration review of applications for generic drugs that are in shortage or that have minimal competition, if any.
Democrats criticized the bills in opening statements, calling them giveaways to insurance companies that won't benefit consumers.
"Republicans have been rooting for the demise of the ACA for seven years," Pallone said. "Every day their timeline changes, and all they've done so far is create uncertainty and chaos."