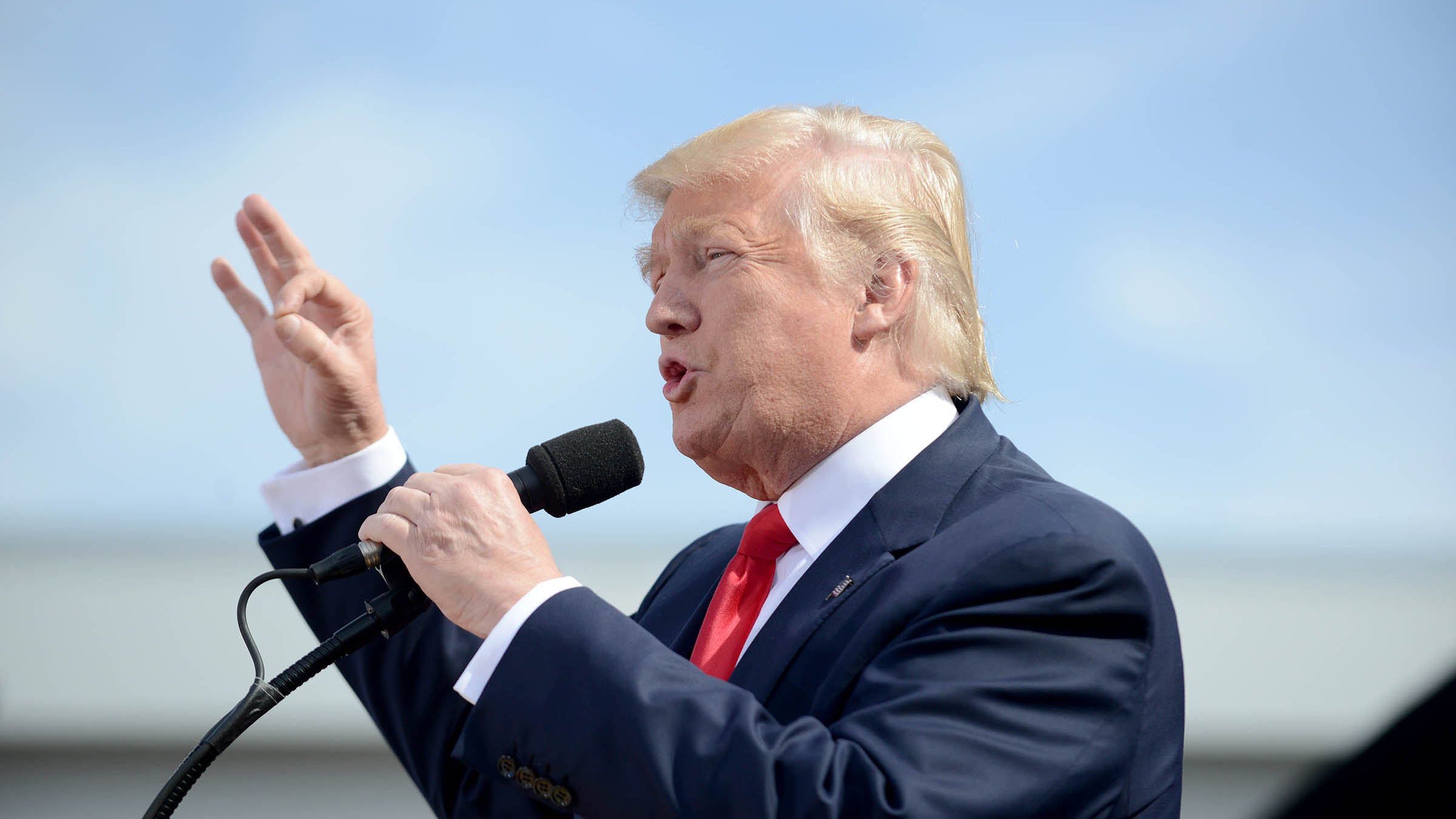 The fate of 1,246 refugees held on remote island camps in the South Pacific is in the global spotlight as the U.S. and Australia spar over their future. The Obama administration agreed with Australia in November to resettle the refugees. That now appears in doubt after President Donald Trump publicly branded it a "dumb deal" -- embarrassing Australia's Prime Minister Malcolm Turnbull. The president later said he will "respect" the agreement, while continuing to question it and saying "we have to be treated fairly."
1. Who are the asylum seekers?

Men, women and children who were detained by border-control authorities after paying people smugglers to ferry them to Australia without visas, often in rickety, unseaworthy boats. The vast majority come from Iran, followed by Sri Lanka, Pakistan, Bangladesh, Afghanistan and Iraq; others are classified as "stateless." Many have been detained for years. As of October, 45 children remained at the camps. The governments of Nauru and Papua New Guinea, who host the camps for Australia, say about 80 percent of the people they have processed are genuine refugees.
2. Where are they being held?
As at the end of 2016, 866 people were being held on Manus Island in Papua New Guinea and 380 on Nauru, according to Australian government figures. Nauru, an island nation of barely 10,000 people in Micronesia, and PNG to Australia's north, accept Australian aid in exchange for hosting the camps.

3. So why won't Australia house them?
Australia has taken a tough stance on asylum seekers traveling by boat since then-Prime Minister John Howard in 2001 refused to allow a vessel carrying more than 400 mostly Afghan refugees in. His core message, "We will decide who comes to this country," resonated with voters and helped him win re-election. Howard's so-called Pacific Solution, where asylum seekers were taken to island camps, lasted until Labor won power in 2007. Labor adopted a more lenient policy and the number of boat arrivals surged -- triggering public concern that the government was losing control of its borders. Under pressure, then-Prime Minister Julia Gillard reopened the camps on Nauru and Manus in 2012, yet the boats continued to come. Tony Abbott won power for the Liberal-National coalition in 2013 vowing to "stop the boats." His government succeeded, often turning back vessels at sea. The coalition says the policy is saving lives as it deters the people smuggling trade that resulted in more than 1,200 asylum seekers dying at sea between 2007 and 2012.

4. Has Australia's stance worked?
Turnbull, who replaced Abbott as leader in September 2015, says yes, arguing the policy has seen "illegal maritime arrivals" fall from a high of 20,587 in 2013 to none in 2016. Yet the policy has damaged Australia's international reputation, with the United Nations High Commissioner for Refugees saying open-ended detention is causing the asylum seekers immense harm. The Guardian and other news organizations, citing leaked official reports, have chronicled the conditions in the camps and detailed incidents of self-harm, sexual assault, child abuse, hunger strikes and assault.

5. So what will happen next?
Australia refuses to resettle any of the asylum seekers on Manus and Nauru -- even those deemed genuine refugees -- saying it could spur renewed people smuggling. Instead, it pledged to increase the country's annual refugee intake from 13,370 to 18,750 and has been seeking out other countries for those detained offshore to go to. Keeping the camps open cost the government more than A$1 billion ($767 million) in the 2015-16 fiscal year, according to budget papers. Papua New Guinea has said it will close its camp, after the nation's Supreme Court said holding the refugees was unconstitutional. After negotiating the deal with President Barack Obama last year, Turnbull was confident he had reached a solution ... until Trump was elected instead of Hillary Clinton.
The Reference Shelf
A QuickTake on political asylum, which world's most controversial universal idea.
The Guardian's collection of stories and opinion pieces about the refugee deal.
Before it's here, it's on the Bloomberg Terminal.
LEARN MORE