Snap's Imran Khan Got $145 Million for Move From Bank
by and
The shares vest if he stays until 2019, IPO filing shows

Co-founder Evan Spiegel will get $1 salary going forward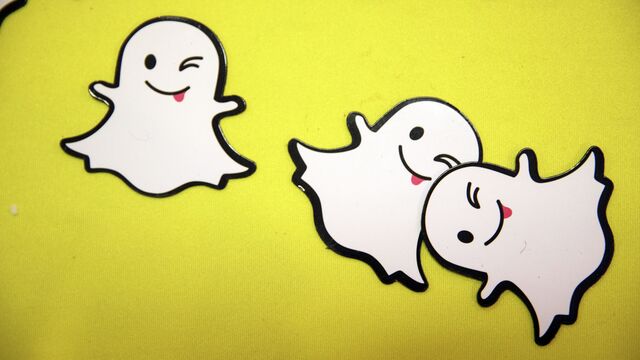 The move from Credit Suisse Group AG to Snap Inc. is about to pay off big for Chief Strategy Officer Imran Khan.
Khan received 7.09 million restricted shares valued at $145.3 million in 2015 after joining Snapchat's parent company, according to the company's registration statement for an initial public offering filed Thursday. The shares will be fully vested by January 2019 if Khan remains on the job and Snap either goes public or undergoes a change of control, such as a sale.
His move mirrors a pattern that's emerged in recent years: Leave an established Wall Street firm that pays millions of dollars to join a technology venture offering a pile of equity awards. Their value could slide -- or yield a fortune.
"It's a calculated risk in the sense that the lucrative cash compensation they're leaving on the table will be matched and multiplied by the equity they get when coming on board," said Aalap Shah, a managing director at executive-compensation consulting firm Pearl Meyer.
Ultimately, the size of such payouts depends on how successfully a company transitions to trading publicly and improves earnings to please investors. Snap, the maker of disappearing photo app Snapchat, filed with an initial size of $3 billion. The company plans to raise as much as $4 billion, people familiar with the matter have said, for a market value of up to $25 billion. Executives typically are barred from selling equity until six months after an IPO.
Street Fleet
Khan, who was 39 as of Dec. 31, is one of several senior Wall Street executives who've jumped to technology companies in recent years. Blackstone Group LP's Laurence Tosi left for Airbnb Inc. in 2015. The same year, former Morgan Stanley Chief Financial Officer Ruth Porat departed the bank to become finance chief at Google Inc. and received an equity-laden pay package of at least $70 million. When Anthony Noto exited Goldman Sachs Group Inc. in 2014 to become CFO at Twitter Inc., it awarded him $72.8 million.
Snap co-founder and Chief Executive Officer Evan Spiegel got $503,205 in salary last year, the filing shows. His salary will be reduced to $1 on the effective date of the registration statement. He also received a $1 million bonus and $890,339 in security services. Khan, who was Credit Suisse's lead banker on Alibaba Group Holding Ltd.'s IPO in 2014, earned $241,539 in salary and a $5.24 million cash bonus for 2016, according to the filing.
Spiegel is also eligible to receive a grant of restricted stock, equivalent to 3 percent of all outstanding shares at the close of the IPO, that will be delivered over three years. The board gave the award in July 2015 as an incentive to gear up the company for an IPO by expanding the business and improving financial results.
Senior Vice President Timothy Sehn got restricted shares valued at $40 million last year. He also holds 8.8 million stock options with a $0.58 strike price that could soar in value when the company goes public.
Absent from the filing's summary compensation table is co-founder and Chief Technology Officer Bobby Murphy. Snap qualifies as an emerging-growth company under the Jumpstart Our Business Startups Act, which only requires the listing of pay details for three executive officers. Those listed don't have to be the highest paid. Murphy's employment agreement entitles him to a $250,000 base salary, according to the filing.
Like many other tech businesses, Snap has relied heavily on equity to compensate employees. The company had about $2.6 billion in unrecognized stock-based compensation as of Dec. 31, according to the filing. About 40 percent of that consists of restricted stock that has met vesting requirements but won't be delivered until an IPO or change of control.
(
Corrects spelling of name in sixth paragraph in story published Feb. 2.
)
Before it's here, it's on the Bloomberg Terminal.
LEARN MORE