technology
Snap IPO: The Top Takeaways
By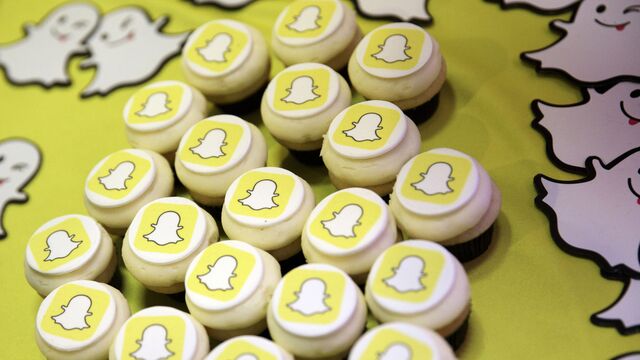 Snap Inc., the maker of Snapchat, is going public. Investors finally got to see how the company explains its place in the market, complete with financial details, when Snap made its first public IPO filing with the U.S. Securities and Exchange Commission on Thursday.

Here are the most important things we learned about Snap's business:
Dazzling sales growth doesn't come cheap. Snap's 2016 revenue, driven by advertising, was $404.5 million, almost seven times its sales a year earlier. That also beat the company's internal goal of $350 million, according to people familiar with the matter. Yet losses last year were much wider, at $514.6 million, compared with $372.9 million for 2015. That's a big hole to climb out of.
There are 158 million daily active users of the Snapchat service. Compare that with Instagram's 400 million -- or the 150 million people who Instagram says use Stories, its Snapchat copycat feature. Meanwhile, Snapchat's user gains are slowing. For investors, that might draw parallels to Twitter Inc. -- a social-media company that hasn't been able to recover since its user growth slowed. In DAU performance, expect "lumpiness," Snap said.
With skyrocketing revenue but more tepid user growth, Snap wants investors to focus on its average revenue per user. The company currently brings in sales of $1.05 per daily user, compared to Facebook's $4.83 per monthly user, so there's room to grow. But that expansion will be focused on developed markets, Snap said. Outside North America and Europe, Snap's user base didn't grow at all in the last three months of 2016.
Snap has big hardware plans. In its filing, the company described itself as a portfolio company for Snapchat, the photo- and video-sharing app, and Spectacles, the glasses that take short films for posting on the app. But plenty of the listed IPO risk factors imply that hardware will be a big focus, including one stating, "we may develop future products that are regulated as medical devices by the FDA."
Snapchat's cost of revenue -- the amount it spends to generate the money it makes -- is actually more than its 2016 revenue by $47 million. That's unusual for a tech company, and likely because Snap doesn't have its own infrastructure, buying it from Google instead. Snap has committed to spend $2 billion with the Google cloud over the next five years.
Before it's here, it's on the Bloomberg Terminal.
LEARN MORE