Koch-Backed Group Pledges to Fight Controversial Border Tax
By
AFP President Phillips says tax hurts working Americans

Koch Industries said in December plan could be 'devastating'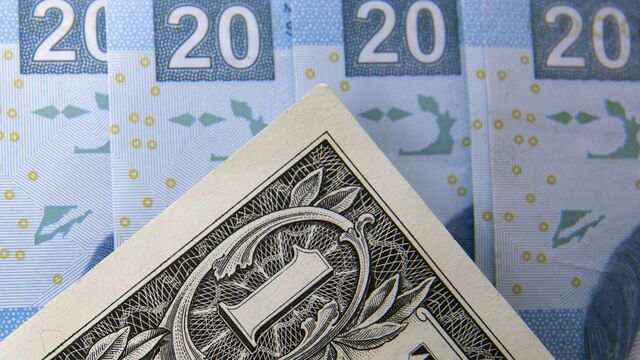 The biggest of the grassroots groups backed by billionaire industrialists Charles and David Koch is battling a controversial plan for taxing U.S. businesses' domestic sales and imports.
Tim Phillips, president of the group -- Americans for Prosperity -- said over the weekend at the Koch brothers' winter seminar in Palm Springs, California, that they're fighting hard against the tax measure. Phillips labeled it a pass-through to working Americans that will cost $1.2 trillion over the next decade.
Koch Industries Inc., the private firm headed by the Koch brothers, has already railed against the proposal, which would replace the current corporate income tax with a 20 percent levy on U.S. companies' domestic sales and on their imports of foreign goods and materials. Exports under the plan would be tax-free. In December, the company said the plan, known as border adjustments, "could be devastating" to the economy and "adversely impact American consumers by forcing them to pay higher prices on products produced in and goods imported to the U.S. that they use every single day."
Koch Industries, a Wichita, Kansas-based conglomerate with interests ranging from oil and ranching to farming and the manufacturing of electrical components, would benefit from the change because it produces many products domestically, according to its statement, which was released by Koch's lobbying arm, Koch Companies Public Sector LLC. The statement indicated the company is supportive of a comprehensive overhaul of the tax system.
Presidential support for border adjustments seems to have flip-flopped. Earlier this month President Donald Trump described border adjustments to the Wall Street Journal as "too complicated." On Jan. 26, White House Press Secretary Sean Spicer clarified remarks he had made earlier in the day to reporters to indicate support for the border adjustment plan as a potential way to pay for a wall along the border with Mexico.
The border adjustment measure is key to the House Republican tax blueprint to overhaul the tax code because it would help pay for corporate and income tax cuts. The plan is estimated to generate about $1.1 trillion in revenue over a decade, according to an analysis by the conservative Tax Foundation.
Americans for Prosperity sent a letter to House Ways and Means Committee Chairman Kevin Brady on Jan. 27, saying border adjustments would make life more expensive for all Americans, especially low and fixed-income families.
So far Brady isn't backing down. He told reporters on Monday he's "more supportive than ever" of a border adjustment tax.
— With assistance by Sahil Kapur, Lynnley Browning, and Jennifer Jacobs
Before it's here, it's on the Bloomberg Terminal.
LEARN MORE