Australia Seeks Exemption From Trump Travel Ban for Its Citizens
By
Any 'preferential treatment' should be extended, Bishop says

White House has sought to reassure Canada, U.K. over rules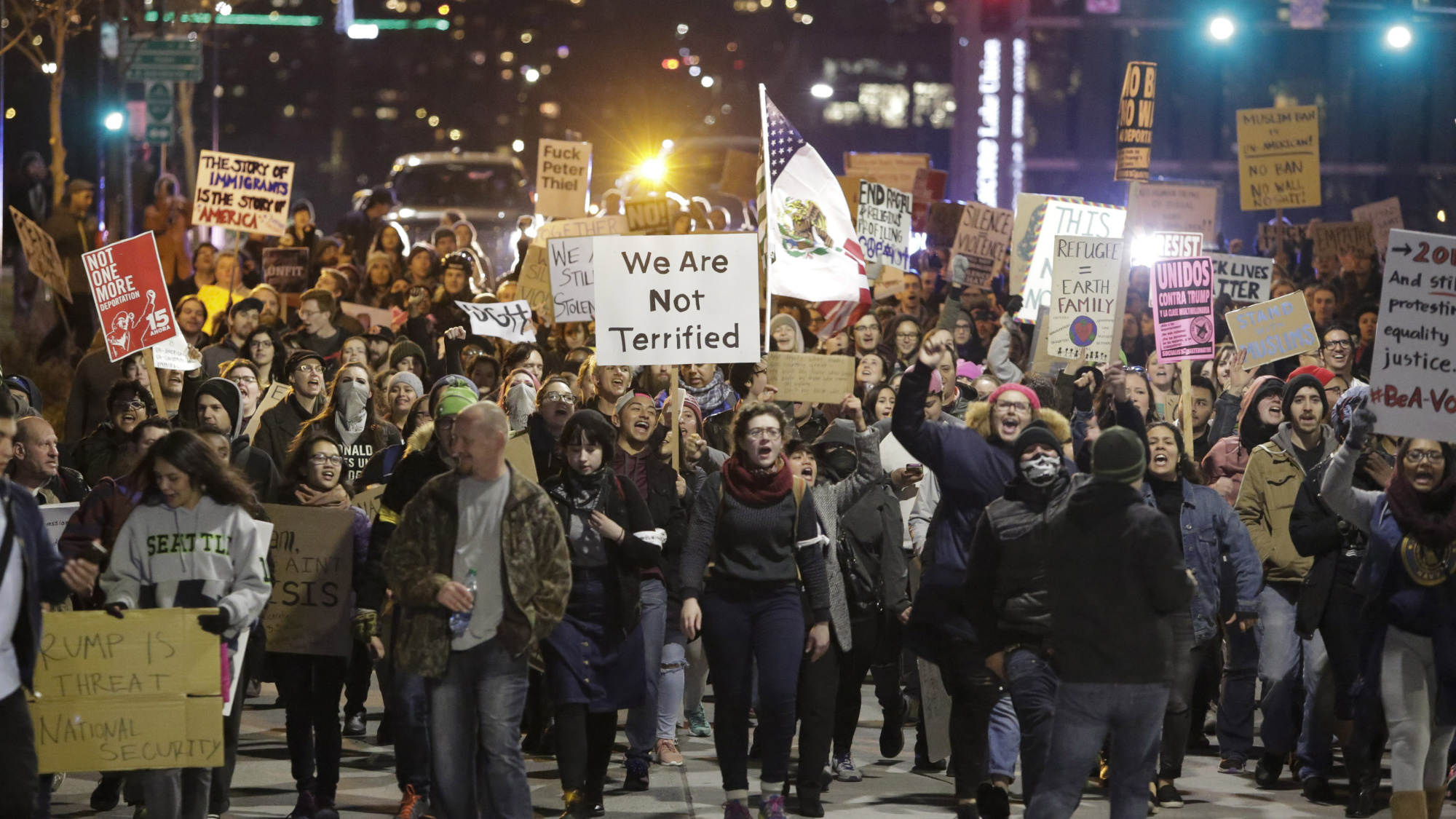 Australia is asking the Trump administration to ensure its citizens are exempt from the immigration ban impacting seven Muslim majority countries, after U.S. officials moved to reassure Canada and the U.K.
Foreign Minister Julie Bishop said in a statement she's instructed the embassy in Washington to work with U.S. officials to ensure "any preferential treatment extended to any other country in relation to travel and entry to the United States is extended to Australia."
President Donald Trump's clampdown, which temporarily bans most citizens from Iran, Iraq, Libya, Syria, Yemen, Sudan and Somalia from entering the U.S., fueled a global backlash for a second day on Monday. Allies from the U.K. to Germany condemned the move, while major international companies said it threatened to choke the free flow of workers.
New Zealand's Prime Minister Bill English said discriminating against refugees and migrants was "not the New Zealand way," Fairfax Media reported on Monday on its website. ''I think it's important that any refugees or migrants who come to New Zealand are welcome, and it doesn't matter where they come from -- even if they come from a troubled country they're welcome here," he was quoted as saying.
Australia, which counts the U.S. as its most important strategic ally, has avoided criticizing Trump, however.
Read more: After Chaos at Airports, Homeland Security Says Order to Return
Prime Minister Malcolm Turnbull, who spoke with Trump by phone at the weekend, told reporters on Monday it wasn't his job "to run a commentary on the domestic policies of other countries."
"It is vital that every nation is able to control who comes across its borders," Turnbull said. He added Trump had pledged to uphold an agreement reached with the Obama administration, whereby asylum seekers held in Pacific island camps could be resettled in the U.S.
Britain's Foreign Office said it had been assured the immigration ban didn't apply to U.K. nationals traveling from the seven countries, even if they had been born there. Canada said it had been told its citizens and permanent residents would be allowed to travel to the U.S.
Like the U.S., Australia is a nation built on migration and has many citizens who are also nationals of the listed countries. Among them is Iranian-born Sam Dastyari, a lawmaker in the upper house Senate for the main opposition Labor party. He told the Age newspaper on Monday that members of the Iranian-Australian community were shocked and saddened by Trump's decision.
— With assistance by Matthew Brockett
Before it's here, it's on the Bloomberg Terminal.
LEARN MORE