markets
Trump Win Pushes Recession Back Five Months, Says Deutsche Bank
Say hello to more economic growth.
By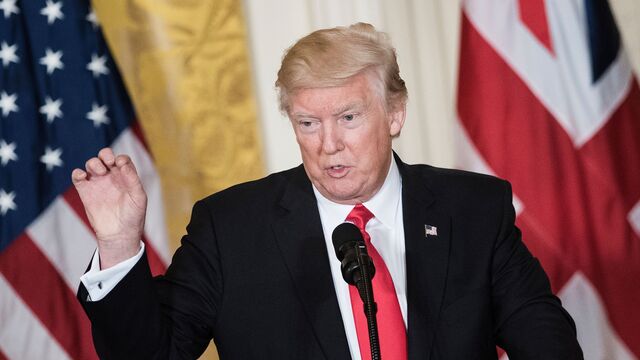 The current economic expansion isn't even close to being over. 
According to Deutsche Bank AG Chief International Economist Torsten Slok, at least one important barometer shows the election of Donald Trump pushed the odds of a recession back an additional five months, to more than two years from now. Interest rates should continue to climb while expansion continues—though once things cool off, that's when the market would expect the Fed to start loosening policy again.
Trump's Electoral College victory, along with a Republican-controlled Congress, has raised expectations that corporate and personal tax cuts are a foregone conclusion—and that enhanced infrastructure spending may even be in the pipeline. Measures of consumer and business confidence have spiked since the election, especially forward-looking indicators that speak to how the American economy will fare over the next 12 months.
"This is very important for equity, rates, and Forex investors because it shows that the next U.S. recession is more than two years away, and the chart [below] also shows that the election of President Trump delayed the next recession by five months," Slok wrote in a note to clients Friday. "This all points to a continued U.S. expansion, which means higher equities, higher rates, and a higher dollar."
He went on to say that "the current market expectation is that the Fed will be back at zero interest rates in 27 months. In April 2016 the expectation was that we would get a recession within 11 months." 
Here's the chart:

Of course, the trend was already pointing to a longer expansion, but the timing jumped from 22 months to 27 months on the back of Trump's surprise win. Also, that is substantially longer than market participants expected this time last year. 
The latest GDP release showed that growth slowed in the fourth quarter, but there were signs that business investment will continue to pick up. 
Before it's here, it's on the Bloomberg Terminal.
LEARN MORE