China's Bond Market Has a Forgery Problem
A pair of scandals shakes traders' confidence.
Bloomberg News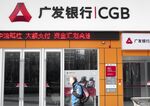 Forged seals, fake letters, and counterfeit documents. They're all part of a recent spate of fraud in China that's added to worries about the country's $3 trillion corporate bond market, where defaults have been rising and companies are finding it increasingly difficult to sell debt issues.
Within two weeks in December, two cases emerged that shook the market. China Guangfa Bank said documents and seals in its name had been forged for use on a letter that supposedly guaranteed the bond payments of another company, which wasn't implicated. The bonds had defaulted. The debt was "a junk bond sold to individual investors," says He Xuanlai, a Singapore-based credit analyst at Commerzbank. "Nobody would've bought it without that letter of guarantee from Guangfa Bank."
Separately, the brokerage Sealand Securities said former employees conducted as much as 16.5 billion yuan ($2.4 billion) of bond trading with a forged company seal. Sealand has said police are investigating. The allegedly forged stamps were on so-called entrusted holdings, used widely as a way to boost leverage—and magnify potential gains and losses. To legally skirt rules limiting bond holdings or leverage, brokerages and institutional investors can entrust their bonds to a third party and agree to buy them back later. That frees up funds they can use to purchase even more bonds.
While China is no stranger to fraud, the Sealand case has made the market especially jittery. Liquidity shrank as market makers became more reluctant to serve as intermediaries in bond transactions, Citigroup's Hong Kong-based analyst Judy Zhang wrote in a Dec. 21 note. "It all points to the severe lack of risk control within China's financial institutions," says Xia Le, a Hong Kong-based economist at Banco Bilbao Vizcaya Argentaria. "China's financial market is developing very fast, but the legal infrastructure has not been keeping up."
The bond market is under pressure in other ways. At least 29 bonds defaulted in 2016, up from seven in 2015. At least 117.5 billion yuan of sales were canceled or postponed in December, almost quadruple the amount in November, according to data compiled by Bloomberg. Meanwhile, an index of government bonds plunged 1.7 percent in December, the biggest monthly decline since October 2013. Investors were selling in response to signs of tighter monetary policy and in many cases trying to unwind leveraged positions.
There's a saying among traders that when the tide goes out, you find out who isn't wearing a swimsuit. As market conditions make it harder for Chinese companies to sell notes to repay maturing debts, analysts expect even more of them to be exposed as default risks. It may also mean more scandals. "We will see more and more naked swimmers," says Zhu Ning, deputy director of the National Institute of Financial Research at Tsinghua University in Beijing. "We won't see systemic risks in the immediate term, but if the government doesn't rein in the wrongdoing, risks will escalate."
A survey by EY last year found that 56 percent of Chinese executives polled said unethical behavior could be justified to help a company survive a downturn, compared with 36 percent globally. "We expect to see more of this type of behavior given the increasingly problematic environment for refinancing in the domestic bond market," says Charles Macgregor, head of emerging markets at Lucror Analytics in Singapore. "Unfortunately, these frauds may be difficult to detect."
China's securities regulator stepped in to the Sealand case. In an emergency meeting, it ordered representatives from the financial institutions involved with the entrusted-holdings trades not to leave the room until reaching an agreement on how to handle them, according to Beijing News. The brokerage said later it would honor the bond contracts, sharing responsibility with 19 financial institutions.
Xia, the Hong Kong economist, says there ought to be a broader response. "China should use legal procedures to pin down who is responsible for entrusted bonds or forging documents rather than acting on an ad hoc basis," he says.
Like China's $5 trillion stock crash in 2015, the bond shake-up shows how quickly markets can change. Fraud adds another layer of uncertainty. "Traders have the incentives to take on risky investments and find regulatory loopholes for personal gains," says Oliver Rui, a professor of finance and accounting at China Europe International Business School. "The financial institutions behind them often turn a blind eye to it, because the punishment is so weak."
The bottom line: With defaults rising, Chinese companies may have a harder time rolling over debt, which is likely to expose new problems.
Before it's here, it's on the Bloomberg Terminal.
LEARN MORE