Verizon CEO Said to Approach Maffei on Possible Charter Deal
By , , and
Companies seeking scale in rapidly consolidating industry

Combined entity would be largest internet provider in U.S.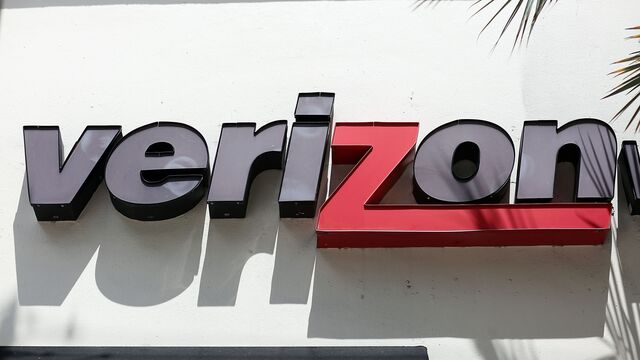 Verizon Communications Inc. Chief Executive Officer Lowell McAdam approached Liberty Media Corp. CEO Greg Maffei about a possible combination with Liberty's Charter Communications Inc., according to people familiar with the matter.
Charter hasn't been directly approached about a merger, said the people, who asked not to be identified as the discussions are private. Verizon has studied more than 10 other options, including large media companies, network and cable operators and fiber-optic service providers, though that list is part of strategic planning and not necessarily a roster of companies Verizon is or has been talking to, they said.
There is no certainty the phone giant will pursue a deal for Charter, and there are no talks between the two companies, the people said.

A merger of Verizon and Charter would create a new communications behemoth in the U.S., with the biggest wireless and internet subscriber base and the third-most TV customers. The Wall Street Journal reported earlier that Verizon is exploring a deal with Charter. Both companies declined to comment.
"This is the beginning of what everyone has been anticipating as the biggest mating dance in telecommunications that any of us have ever seen," Craig Moffett, an analyst at MoffettNathanson LLC, said on Bloomberg TV.
Shares of Charter surged Thursday on news of a possible tie-up, hitting a record $341.50 and their biggest intraday gain since March 2013. Verizon fell as much as 2.5 percent, while Dish Network Corp., the second-largest satellite-TV provider behind AT&T Inc.'s DirecTV, plunged 8.4 percent.

Charter management is trying to boost the stock price to more than $500, according to a person familiar with internal plans. Charter CEO Tom Rutledge last April received 1.8 million stock options that vest in increments if the company's stock price exceeds targets ranging from $262 to $510, according to a regulatory filing. The number of options and the targets hadn't been adjusted to account for the merger with Time Warner Cable.
This may dictate what type of offer Charter would be willing to accept from Verizon. Liberty could still sell its stake in Charter at any price, though it's unclear if Verizon would be content with just a piece in the cable operator.

An outright merger would follow several recent industry mega-deals, including Charter's acquisition of Time Warner Cable and Bright House Networks, which made the Stamford, Connecticut-based company, partly owned by billionaire John Malone's Liberty Broadband Corp., the second-largest cable operator in the U.S. behind Comcast. Verizon, while facing a slowdown in its core wireless business, is the No. 1 mobile carrier and No. 2 telecommunications provider.
Diverging Paths
Verizon and Charter would bring together thousands of miles of fiber-optic internet capacity at a time of soaring demand for faster broadband, forming an internet Goliath to cash in on consumers binge-watching online services like Netflix and Amazon Prime Video. For Verizon, a mega-deal for Charter would also mark a different path than the one taken by AT&T Inc., which acquired the satellite service DirecTV in 2015 and is now trying to buy Time Warner Inc., one of the largest media-entertainment companies in the world.
Cable and wireless companies are also exploring closer ties as the industry gets more saturated and consumers cancel their cable subscriptions for cheaper online alternatives -- and go internet-only. Both Comcast and Charter plan to enter the wireless market this year by re-selling Verizon's wireless service. Verizon, meanwhile, is testing an advanced wireless service known as 5G, and would benefit from a cable operator and its wired network to help support the spike in traffic. Cable companies offer more power through coaxial cables for short-range small-cell wireless technology than wireless carriers can through fiber.
"They both can't be right," Moffett said of AT&T and Verizon's strategies. "One of them is making a strategic mistake."
Verizon and Charter also have formidable pay-TV businesses, even though they overlap each other in New York, Boston and Norfolk, Virginia. Verizon's FiOS TV had 4.7 million customers as of the end of 2016, while Charter serves about 16.9 million, according to an estimate by Wells Fargo analysts led by Marci Ryvicker. Verizon-Charter would have 21.6 million video customers -- good for third behind AT&T (25.3 million) and Comcast (22.6 million.).
Tough Sell
But a marriage between the two companies may be tough for Verizon investors to swallow in the short-term.
In a scenario where Verizon acquires Charter at a 20 percent premium to its closing price, with one-third cash and two-thirds stock, the deal would dilute 2018 profit by almost 36 percent, even including $2.5 billion of cost savings, according to Bloomberg Intelligence analysts Matthew Kanterman and Joshua Yatskowitz. Verizon would need an additional $16.9 billion of pretax synergies for the deal just to break even.
Buying Charter would also hurt the balance sheet. Verizon would have to fund a $35.7 billion cash-portion through debt and asset sales, which would bring its leverage to about three times its annual earnings in 2018, they wrote in a note Thursday.
— With assistance by Vonnie Quinn, and Anders Melin
Before it's here, it's on the Bloomberg Terminal.
LEARN MORE