Wildest China Bond Market in Eight Years Lifts Hedging Needs
Bloomberg News
Interest-rate swap trading 47% higher than average in December

'Hedging is becoming an increasingly important factor:' Yaozhi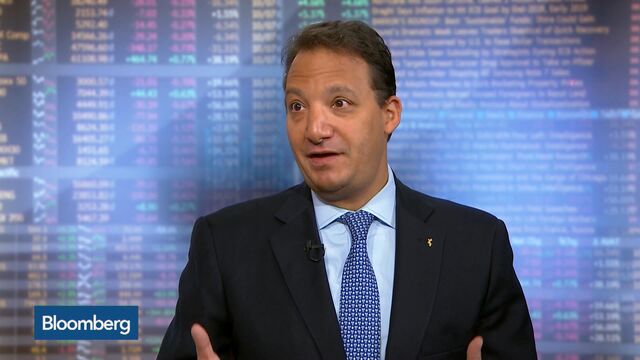 China's most-volatile corporate bond market in eight years and angst over monetary tightening are spurring demand for tools to curtail risks. 
Thirty-day volatility on five-year top-rated corporate notes has spiked to the highest since early 2009, while one-year swap rates and 10-year government yields are both resuming the increases seen in December after falling earlier in the month. The volume of bond futures and interest-rate swaps both surged in the latest data.
"Hedging is becoming an increasingly important factor our clients consider when they give us funds to manage," said Wang Ming, chief operating officer at Shanghai Yaozhi Asset Management LLP, which oversees 20 billion yuan of fixed-income securities. "Before, clients were more concerned about total return or how to mitigate credit risks. Now they want to hedge interest-rate risks."

A crackdown on leverage and incidents of alleged fraud saw China's onshore corporate bonds slump 3 percent in the final three months of 2016, the most since the second quarter of 2007, according to Bank of America Merrill Lynch indexes. The central bank is struggling to strike a balance between avoiding excess credit that fuels asset bubbles and keeping enough funding in the financial system before holidays.
The notional value of benchmark interest-rate swap contracts traded reached 1 trillion yuan ($145 billion) in December, up 47 percent from the average in the first 11 months of last year, according to Bloomberg calculations based on official data. Turnover in government bond futures soared to 1.8 trillion yuan last month, 2.7 times the average of the rest of 2016.
The People's Bank of China raised the cost of six-month and one-year loans under the Medium-term Lending Facility on Tuesday, which Goldman Sachs Group Inc. described as a signal that policy makers have stepped up their tightening bias. The 10-year Chinese government note yield rose six basis points Wednesday to 3.35 percent, near last month's high of 3.37 percent.

Shanghai Yaozhi Asset's Wang said China still lacks tools such as shorter-tenor government bond futures. Inadequate hedging instruments in the local debt market are one hurdle for foreign investors, according to Pacific Investment Management Co.
"We want to be able to use derivatives, such as swaps and other types of instruments to hedge," Luke Spajic, the head of emerging Asia portfolio management at Pimco, said in a media briefing earlier this month.
— With assistance by Yuling Yang, Lianting Tu, and Charlie Zhu
Before it's here, it's on the Bloomberg Terminal.
LEARN MORE