business
Mary Tyler Moore, TV Pioneer in Portrayal of Women, Dies at 80
By
Sitcom star heralded for 'new paradigm for female leads'

She was also nominated for an Oscar in 'Ordinary People'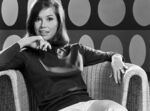 Mary Tyler Moore, who flung her beret into the Minneapolis sky in the opening scene of her groundbreaking 1970s sitcom about a single woman trying to "make it after all," has died. She was 80.
She died with her husband, Robert Levine, and friends nearby, the Associated Press reported on Wednesday, citing her publicist. Moore, who lived in New York, had Type 1 diabetes and took insulin three times daily for much of her life.
Through her characters, Moore made lasting changes to how women and marriage are portrayed in popular culture. Her first major television role, on "The Dick Van Dyke Show" in the 1960s, showed that a doting housewife could also be a competent, independent thinker. With "The Mary Tyler Moore Show," she introduced a grown woman who wasn't widowed, divorced or reliant on a man for support.
Moore "created a new paradigm for female leads in television," the Screen Actors Guild said in announcing that Moore would receive its 2011 Life Achievement Award.
Known mainly for her TV work, Moore was nominated for an Academy Award for best actress for her role as an emotionally distant mother in director Robert Redford's 1980 movie, "Ordinary People." She received a special Tony Award in 1980 for her performance on Broadway in "Whose Life Is It Anyway?"
She also was a producer. In 1970, she and her then-husband, Grant Tinker, formed the independent TV production company MTM Enterprises Inc., which created "The Mary Tyler Moore Show" and other hits including "The Bob Newhart Show," "Hill Street Blues" and "St. Elsewhere." The company's signature was a cat's meow, a play on the roar of the MGM lion.
Capri Pants
"The Dick Van Dyke Show" aired from 1961 to 1966. Moore played suburban homemaker Laura Petrie, who was married to the head comedy writer for a TV variety series. She started a fashion trend by wearing snug-fitting Capri pants rather than the dresses and skirts that were more typical of television at that time.
In one episode, her character dyed her hair blonde out of fear that her marriage was losing its romance. In another, she expertly filled in for one of the comedy writers who work for her husband, Rob, played by Dick Van Dyke.
On "The Mary Tyler Moore Show," a mainstay of CBS's powerful Saturday night lineup from 1970 to 1977, Moore played television news producer Mary Richards, who left behind a failed romance to conquer a new life, and a male-dominated workplace, in Minneapolis.
Newsroom Characters
At the ratings-challenged fictionalized television station WJM, Moore's character dealt with a crotchety boss, played by Ed Asner, and colleagues including the pompously clueless anchorman Ted Baxter (Ted Knight) and the disenchanted writer Murray Slaughter (Gavin MacLeod).
The show's famous theme song summed up the viewer's hopes for Mary Richards: "You're gonna make it after all."
The program "set the standard for a new sub-genre of situation comedy: the working-woman sitcom," in the words of the Museum of Broadcast Communications in Chicago.
In 2002, the cable network TV Land erected a statue of Moore at downtown Minneapolis' Nicollet Mall. It captures Moore throwing her beret in the air, a moment of carefree independence frozen in the show's opening title sequence.
Moore won two Emmy Awards for her portrayal of Laura Petrie and four for her work as Mary Richards. She added a seventh Emmy in 1993 for outstanding supporting actress in the television movie "Stolen Babies," about the real-life selling of children into adoption in the 1930s and 1940s.
In a 2002 interview on CNN's "Larry King Live," Moore was asked whether Mary Richards was a feminist.
"She wasn't aggressive about it, but she surely was," Moore replied. "The writers never forgot that. They had her in situations where she had to deal with it. There was the time where she found out that the man before her in that job was paid a good deal more money than she."
Mary Tyler Moore was born on Dec. 29, 1936, in Brooklyn, New York. Her father, George Tyler Moore, a cum laude graduate of Georgetown University, wasted "a superb intellect" by working as a clerk and rarely rewarded his daughter with affection, Moore wrote in her 1995 autobiography, "After All."
She said her mother, the former Marjorie Hackett, was similarly remote. Only through her living room tap-dance routines could young Mary win the parental applause she craved.
Dance Lessons
When Moore was 8, her family moved to Hollywood, where she continued her Catholic school education and took dance lessons. After high school, she found work in commercials as Happy Hotpoint, the dancing pixie mascot of Hotpoint Appliances who appeared in spots during ABC's "The Adventures of Ozzie and Harriet."
In 1959, she landed her first television role on "Richard Diamond, Private Detective," playing Sam, a sultry telephone receptionist whose face was never shown, just her legs.
Moore was 25 when producer Carl Reiner cast her for "The Dick Van Dyke Show."
"I immediately caused a stir in my style of dress," Moore wrote. "I wore pants. TV wives didn't do that." She said her inspiration was real life: "I may not have known jokes, but I knew what young wives were wearing."
Moore said an early turning point was the episode in which her character bleached her hair blonde, then reconsidered, only to greet her husband as a sobbing half-blonde, half-brunette. The audience's howling laughter prompted the show's writers to give her more scenes to steal.
Big Screen
Having hit it big on TV, Moore moved to the big screen, appearing in movies including "Thoroughly Modern Millie" in 1967, starring Julie Andrews. She also acted on Broadway in the musical stage version of "Breakfast at Tiffany's," which closed after just four previews.
"The Mary Tyler Moore Show" brought her back to TV in 1970. After its seven-year run, Moore struggled to find further success with a series. A 1978 variety show, "Mary," lasted just eight episodes, with a supporting cast that included young actors Michael Keaton, Swoosie Kurtz and David Letterman.
Moore and co-star James Garner each won an Emmy nomination for the 1984 TV movie "Heartsounds," about a couple facing the ill husband's final years of life. But the 1985 CBS sitcom "Mary," set at a Chicago tabloid, was pulled within a year, at Moore's request.
Moore was again nominated for an Emmy for her role as Mary Todd Lincoln in the 1988 TV movie "Gore Vidal's Lincoln."
Her first marriage, to Ocean Spray salesman Dick Meeker from 1955 to 1961, produced a son, Richard. He died in 1980 after accidentally shooting himself.
Tinker Divorce
In 1962, Moore married Tinker, an NBC executive. They separated in 1980 and divorced a year later. In 1983, she married Levine, a cardiologist 18 years her junior.
Alcoholism, which had plagued Moore's mother, exerted its hold on Moore and her siblings. She sought treatment for alcohol dependency at the Betty Ford Center in California in 1984. Her brother John, who battled alcoholism, died in 1992 after a long fight with kidney cancer. Her sister Elizabeth died in 1978, at 21, after overdosing on narcotics and alcohol.
Moore was the longtime international chairman of the Juvenile Diabetes Research Foundation and a repeat visitor to Congress to press for more federal funding for research. She also urged lawmakers to overturn President George W. Bush's ban on federal funding for research on new embryonic stem cells.
She lived for more than 45 years with the most serious form of diabetes, in which the pancreas stops producing insulin, which enables people to get energy from food.
A longtime vegetarian, she was outspoken as well about protecting animals. In 2004, she led an outcry among residents of her Fifth Avenue luxury apartment building across from Central Park after its management dismantled the nest of a family of red-tailed hawks.
Before it's here, it's on the Bloomberg Terminal.
LEARN MORE