Murray Energy CEO Says Trump Could Help Rescue Coal in 3 Months
By
Murray Energy CEO says he's spoken with key Trump appointees

'I'm not a patient man,' he says, 'I'm going to be watching'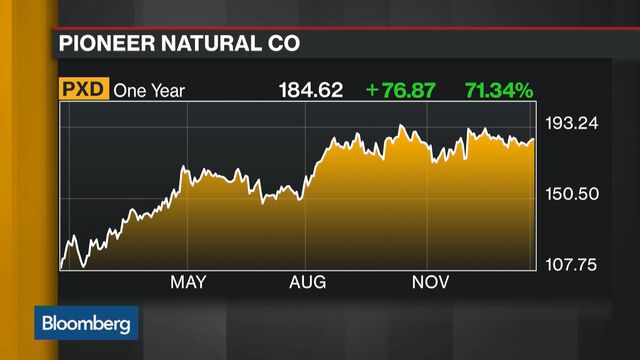 Robert E. Murray, founder of Murray Energy Corp. and an outspoken advocate for coal miners, has a wish list for President Donald Trump -- and he expects Trump can get through much of it within three months.
Murray said he spent time with Trump and "virtually all" of his key appointees last week and is convinced that "the very best people" are running the federal government. The new administration is ready to improve coal's competitiveness and "allow us to survive," Murray said in a phone interview Monday. 
Trump vowed during his campaign to bring back jobs for coal miners as the industry grappled with its worst collapse in decades. Hundreds of mines in the U.S. have shut as cheap natural gas and environmental regulations shrink demand for the power-plant fuel. Murray has lauded Trump's plan to pull the U.S. from an international climate change pact. He's also called on Trump to gut some federal regulatory agencies and install a Supreme Court justice friendly to fossil-fuel interests.
"We should have that in three months, and that should be about the longest," Murray said of the Supreme Court pick. "I'm not a patient man. I'm going to be watching that things happen as fast as they can."
For more on what Trump can -- and can't -- do for coal, click here.
Media representatives for Trump didn't immediately respond to an e-mailed request for comment.
Murray has said he doesn't see U.S. coal demand rebounding anytime soon. But he said Trump's administration could make it easier for coal to compete against natural gas by allowing for more gas to be sent to markets abroad. The new president could also encourage more manufacturing at home to increase electricity demand, he said.

Murray said he expects the Trump administration to roll back a federal stream protection rule that the industry has warned could eliminate one type of coal mining. The regulation could be killed "in a matter of hours" if Congress takes it up, Murray said.
He said he also wants Trump to cut staffing at the Environmental Protection Agency in half, eliminate the Department of Interior altogether and erase subsidies for renewable energy projects.
"I've recommended proposals, programs and people," Murray said of his talks with the Trump team. "I'm going to be there watching, doing all I can to help."
Before it's here, it's on the Bloomberg Terminal.
LEARN MORE