Pharma Lobby Fights Back Against Trump Criticism With TV Ads
By and
Plans to spend tens of millions for next few years on ads

Trump has declared industry is 'getting away with murder'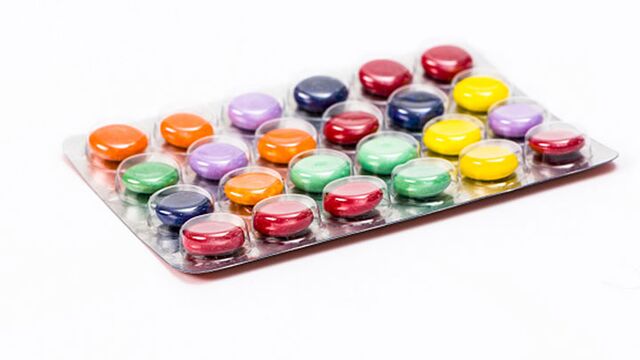 Big pharma's lobbying arm is fighting back against outrage over rising drug costs from the public and President Donald Trump, who has the industry in his crosshairs.
The image makeover, led by the Pharmaceutical Research and Manufacturers of America Washington lobby group, includes plans to spend tens of millions of dollars annually on advertisements and public affairs efforts over the next four to five years. In a press conference Monday, Chief Executive Officer Stephen Ubl unveiled an extensive campaign to counter critics by highlighting science in drug development.
"We are going on offense," Ubl said. "We are launching the most comprehensive campaign we've ever embarked on." 
Drugmakers and biotech companies had rallied after Trump defeated Democratic candidate Hillary Clinton, who was an ardent critic of the industry and its pricing tactics during her campaign. But since the election, Trump has elevated his rhetoric on drugmakers, saying this month that "they're getting away with murder" and that the government should bid on competing products.
Obamacare Repeal Issue
Drug pricing is an issue the president continues to work on, Sean Spicer, Trump's spokesman, said during his with briefing with the press Monday. Spicer linked the issue to Trump's plans for removal of the Affordable Care Act, former President Barack Obama's signature health legislation.
"Getting hold of the cost of prescription drugs, that is going to be a key part of" repealing and replacing Obamacare, Spicer said.
With the advertising effort, the industry is betting that it won't need to change its pricing model if it can tell its story better. It wants to show "less hoodie, more lab coat," Ubl said in an apparent reference to Martin Shkreli, the ex-pharmacy executive who became the face of drug outrage after his former company raised the price of a life-saving anti-infective by more than 50-fold. 
The industry campaign will include television ads quoting Dylan Thomas's poem "Do not go gentle into that good night," accompanied by images of patients and researchers refusing to give up. There will also be print ads with statements such as, "Magellan and Columbus explored new worlds. But nothing like this."
Crown Jewel
"This industry is a crown jewel of the American economy," Ubl said. "We have a great story to tell and we're going to start telling it."
While he declined to comment on Trump's pledge to make drugmakers bid for government business, Ubl said the industry seeks "innovative contracting" such as value-based pricing, under which prices would be set based on an individual drug's clinical benefits.
"We think we should always be value-based," Celgene Inc. Chairman Robert Hugin said in an interview with Bloomberg Television. "If the drug doesn't provide value to the system and to the patient, we shouldn't have price increases, or the price will change."
Families' Choices
Rising prices for life-sustaining drugs such as insulin are already hurting patients, according to the Campaign for Sustainable Rx Pricing, an advocacy group composed primarily of insurers and other health-care companies. The group has proposed having drugmakers submit any price increase of more than 10 percent for government review.
"No amount of advertising will make hardworking families forget the consequences of their out-of-control drug costs," Executive Director John Rother said in an e-mailed statement. "They feel the impact every time they choose between paying bills, buying groceries, or refilling a medication they need to stay healthy."
Unlike other nations, the U.S. doesn't directly regulate medicine prices or negotiate for discounts with manufacturers. Allergan Plc CEO Brent Saunders has advocated self-policing to to ward off government meddling after saying that his company will limit annual price increases.
— With assistance by Katherine Greifeld, and Shannon Pettypiece
Before it's here, it's on the Bloomberg Terminal.
LEARN MORE