Brexit Makes Global Property Developer Wary About London Real Estate
By and
Related CEO says global turmoil pushing investors to U.S. city

Brexit making developer wary of London's luxury housing market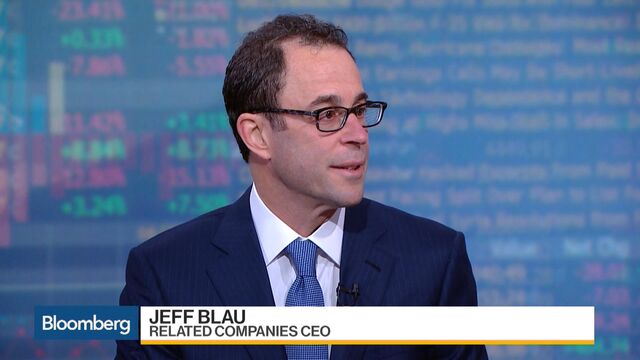 New York is the world's most promising real estate market as global turmoil pushes more investors to the U.S. finance and media hub, according to the chief executive officer of developer Related Cos.
"I think the uncertainty around the world is forcing more and more capital here," Jeff Blau, whose company is based in New York, said Monday in an interview on Bloomberg Television. "From an investor perspective, the market is still solid here. People are buying and moving office space."
New York is increasingly seen as gaining ground in its long-time rivalry with London as a finance center with the U.K.'s impending withdrawal from the European Union. Goldman Sachs Group Inc. CEO Lloyd Blankfein said in an interview last week that New York is "already a bit of a gainer" from Brexit.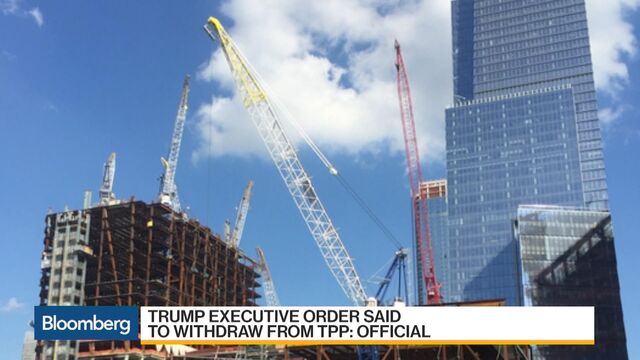 Related is the main developer of the $25 billion Hudson Yards project on Manhattan's far west side, which it calls the largest private real estate development in U.S. history. More than a quarter of the apartments at its Fifteen Hudson Yards condo tower have sold, and companies such as BlackRock Inc. have agreed to relocate their offices to skyscrapers under construction at the site.
Brexit is making Related wary of London's luxury property market, Blau said. Related has "certainly" seen a drop in the pricing of high-end London homes and has formed a joint venture to develop about 13,000 for-sale and rental units serving the city's "middle-market segment," he said.
Goldman Sachs is slowing down a previous decision to move operations to London to take advantage of its location that overlaps more easily with Asian and U.S. time zones, Blankfein said Jan. 19 in a Bloomberg Television interview from the World Economic Forum in Davos, Switzerland.
Before it's here, it's on the Bloomberg Terminal.
LEARN MORE