Obamacare Replacement May Improve Patient Access, Novartis Says
By , , and
Drugmakers want patients to have more access to new medicines

Path ahead may not be as 'draconian' as feared, CEO says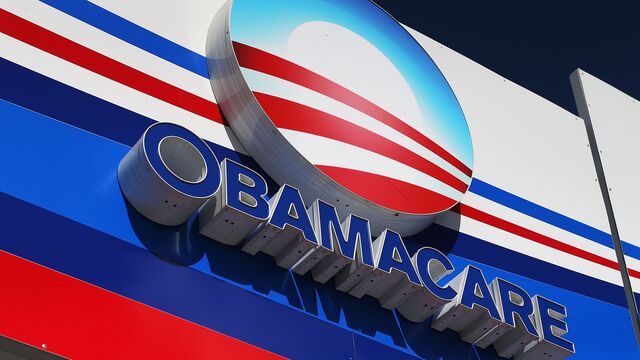 Repealing and replacing Obamacare could benefit the pharmaceutical industry if it allows drugmakers to get cutting-edge new medicines to more U.S. patients, said Joe Jimenez, chief executive officer of Swiss health-care giant Novartis AG.
Parts of the Affordable Care Act, President Barack Obama's signature health-care law, have made it hard for patients to get access to some new drugs because they have high co-pays or aren't covered, Jimenez said in an interview on Thursday at the World Economic Forum in Davos, Switzerland. 
"We want that fixed," he said. "If we can ensure that they have access, that would be success for the pharmaceutical industry."
President-elect Donald Trump vowed over the course of his campaign to repeal the law, which he repeatedly called "a total disaster," and replace it with an alternative plan. Republicans last week pushed through the House and Senate the first step in dismantling the 2010 health-care law.
Drugmakers didn't see a big increase in volume following the enactment of the Affordable Care Act because many of the roughly 20 million Americans who gained their insurance under the law are young, and aren't big users of prescription medicines, Jimenez said.
"Yet we're paying a good chunk of the bill," he said.
Drug Prices
Meanwhile cross-town rival Roche Holding AG's Chairman Christoph Franz said in a separate interview that he can't conceive of millions of U.S. patients who received health insurance under Obamacare losing coverage, adding that a replacement program would be good news for the drug industry.
Trump has also pushed for negotiations on drug prices, saying in a New York press conference last week that the industry is "getting away with murder" because of a lack of bidding for government business. Members of both major political parties in the U.S. have also been laying the groundwork for bills that could go after the drug industry, including measures to force drugmakers to report any price increase of more than 10 percent and to stop deals that companies make to keep low-cost copies off the market.
The pharmaceutical industry will need to move increasingly toward tying the prices of drugs to the results they achieve for patients to remove "waste from the system," Jimenez said. Novartis's portfolio of drugs includes the blockbuster cancer treatment Gleevec and newer therapies like heart medicine Entresto and Cosentyx for psoriasis.
"We're going to have to think about new business models and new pricing models for our drugs," Jimenez said. Drug companies and investors may then "realize there's probably a path forward that's not as draconian as people initially thought."
Before it's here, it's on the Bloomberg Terminal.
LEARN MORE