Trump's EPA Pick Backed $500 Million Coal Upgrade Over Wind, Gas
By
Oklahoma Attorney General Scott Pruitt has deep industry ties

He has sued the agency he would lead more than a dozen times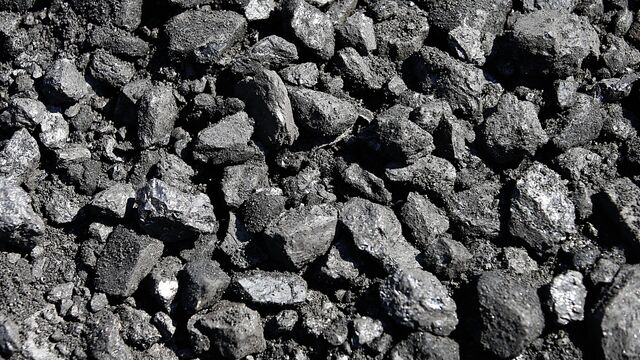 Oklahoma is home to an embarrassment of energy riches. It extracts more natural gas each year than 47 other states, it ranks fourth in wind power and it's the fifth-biggest oil producer. One fuel not in abundance is coal.
So when Oklahoma Gas & Electric Co., sought to extend the life of its 37-year-old Sooner coal plant by spending $500 million on pollution scrubbers, ratepayers scoffed and regulators rejected the idea. But the utility garnered one important ally: Attorney General Scott Pruitt, who successfully intervened on its behalf.
Critics have seized on the episode as evidence of what they say are the misplaced priorities of Pruitt, who faces a confirmation hearing Wednesday as President-elect Donald Trump's pick to head the Environmental Protection Agency.
"This ideology he has, it supersedes the economic needs and benefits to his home state," Al Armendariz, a Sierra Club official and former regional EPA administrator, said in an interview. "You can see that his ideology to protect the coal industry even superseded the local economic benefits that could happen by ramping up the use of wind."
Supporters say Pruitt's support of coal was rooted in a desire to preserve a diverse energy supply in Oklahoma, and that is what he will attempt to do nationwide. And they say the utility only needed to invest in expensive pollution scrubbers because of overzealous regulations from the Obama administration.
QuickTake: As World Edges Away from Coal, Trump Pledges Revival
Pruitt has emerged as one of Trump's most controversial cabinet picks because he has dedicated much of his career to fighting the very agency he has been tapped to lead. He has challenged more than a dozen EPA actions, including President Barack Obama's Clean Power Plan, limits on mercury from power plants and a regional haze regulation designed to protect the air around national parks. Democrats plan to question him about those lawsuits at his confirmation hearing Wednesday morning.
He also signed onto a failed lawsuit against the Obama administration's 2009 conclusion that climate change poses a threat to public health and welfare. That endangerment finding provided the legal underpinning for later regulation of greenhouse gases, including efficiency standards for automobiles and caps on methane leaks. If confirmed, Pruitt will be able to rework or rescind scores of environmental regulations officially -- or simply ease off on their enforcement.
"It's almost a parody. If you just sort of put 'not' in front of everything in the EPA job description you'd get Scott Pruitt," said David Goldston, government affairs director for the Natural Resources Defense Council. "We see Pruitt as a worst-case example of what an EPA administrator should be."
Preserving Plants
His tenure in Oklahoma opens a window into how Pruitt might lead the agency, prioritizing the preservation of existing plants over a transition to less polluting sources of power that are increasingly cost effective.
After being elected Oklahoma's attorney general in 2010, Pruitt quietly phased out his office's environmental protection division, while simultaneously establishing a new "federalism unit" with the mission of challenging federal rules and regulations.
Supporters argue that Pruitt will steer the EPA back to its core mission, after years of overreach by the agency. Senator Shelley Moore Capito, a Republican from West Virginia, said she believed Pruitt would help "EPA back to its core mission."
"Pruitt respects and upholds the Constitution and understands that many of the nation's challenges regarding clean air and water are best met at the state and local level," said a letter of support from the American Energy Alliance and a host of conservative groups including Heritage Action for America and the Club for Growth.
Deep Ties
Pruitt has long and deep ties to the energy industry, having directly accepted at least $270,000 in donations from employees or PACs associated with oil and gas companies, according to data analyzed by the National Institute on Money in State Politics.
Pruitt's supporters include coal miners Peabody Energy and Natural Resource Partners LP as well as Chesapeake Energy Corp., Devon Energy Corp. and Continental Resources Inc. Continental CEO Harold Hamm personally donated to his campaign. The New York Times reported in 2014 that Pruitt sent a letter to the EPA on official letterhead that was drafted by a lawyer for Devon Energy Corp.
Another one of Pruitt's donors was Oklahoma Gas & Electric. The utility joined him in fighting EPA's regional haze rule, in a lawsuit ultimately rejected by a federal appeals court. Pruitt argued that the measure was designed to preserve aesthetics -- not public health.
Battered Coal Companies Courted State AGs to Fight Climate Rules
While Pruitt and OG&E were battling EPA's power to impose a regional haze compliance plan on Oklahoma, American Electric Power Co.'s subsidiary in the state took a different path, developing plans to satisfy the regulation. The utility agreed to eventually retire two of its coal-fired units under an agreement with EPA, the state's Department of Environmental Quality and the Sierra Club. It shut one coal-fired unit in April and plans to retire the other by 2026, while installing new pollution-control equipment on it in the meantime.
Although the utility said customers' rates would necessarily go up, it told state regulators that the retrofit-and-retire plan was the most "cost-effective" option. But Pruitt balked. He pressed for an expert witness to scrutinize the agreement. In the end, the Oklahoma Corporation Commission gave the AEP unit approval to raise rates to help pay for the plan as well as other changes.
Oklahoma Gas & Electric faced the same regulation, but it made the opposite calculation. Instead of shutting down its coal-fired Sooner generating station, the utility opted to install scrubbers on the facility at a roughly $500 million price tag. It argued the project would prolong the life of the plant. And this time Pruitt sided with the company.
Consumer Costs
But AARP and other groups criticized the plan as too costly for consumers, as the plant was only used during periods of peak power demand. Although the state electric regulator, the Oklahoma Corporation Commission, twice rejected OG&E plans to add the scrubbers, it reversed course in April and backed the utility's approach, after Pruitt filed a supportive statement. Now it's being challenged in court.
Senate Democrats plan to ask Pruitt about industry donations to his campaigns and associated political action committees, including a fundraiser held by Oklahoma Gas & Electric just days before he filed a lawsuit challenging the EPA's regional haze rule.
"We want to be fair, and we want to be open, but we want to get to the truth," said Delaware Senator Tom Carper, the lead Democrat on the Environment and Public Works Committee.
Before it's here, it's on the Bloomberg Terminal.
LEARN MORE