Loonie in Hottest Streak Since 1970 as U.S. Dollar Retreats
By
Better-than-expected jobs and trade data also help currency

Analysts still expect loonie to weaken to C$1.36/USD in 2017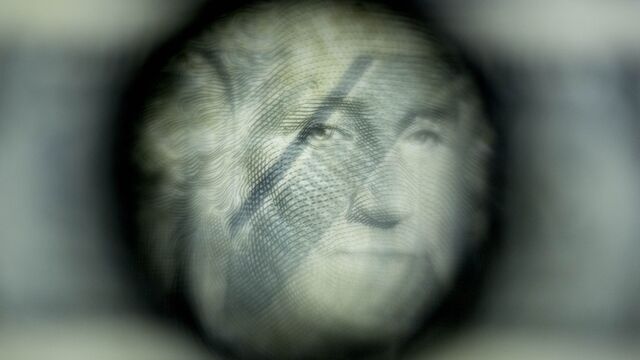 The Canadian dollar is off to its best annual start since it became a floating currency in 1970 amid a pullback in the U.S. currency and signs the economy is picking up speed.
The loonie has rallied 3 percent this year, part of a broad-based surge against the U.S. dollar, which has wilted amid a revaluation of growth prospects under a Trump administration.

The currency pared some of that gain on Wednesday, weakening 0.2 percent to C$1.3064 per U.S. dollar at 10:09 a.m. in Toronto, after reaching an almost three-month high on Tuesday.
The loonie's rally is "exacerbating ongoing competitiveness challenges and muting the outlook for exports," the Bank of Canada said Wednesday as it kept its key interest rate unchanged at 0.5 percent.
The currency is heading in the opposite direction of analysts' expectations, who see the currency retreating to C$1.36 per U.S. dollar by the end of 2017, forecasts compiled by Bloomberg show. The move has Canadian Imperial Bank of Commerce reconsidering its call for the loonie to slip to C$1.37.
"We're in the trade still, but if C$1.30 goes we may close it out," said Bipan Rai, a Toronto-based senior foreign-exchange and macro strategist at the bank. Rai attributed some of the Canadian dollar's advance to recent optimism over global manufacturing, yet the improvement wasn't strong enough to change his mind on the direction. "There's still enough of a concern on Trump and trade."
Those concerns deepened after Trump aide Sean Spicer said last week that Canada could face a border tax on automobile products. Trump has long vowed to renegotiate the North American Free Trade Agreement.
Growth Positive
That said, Trump policies could also aid Canada. He's signaled he may approve the Keystone XL oil pipeline from Alberta's oil sands to the U.S. Gulf Coast and may authorize new spending and tax cuts, which could boost Canadian exports of raw materials and equipment.
Growth has already accelerated, according to data released on Jan. 6. Canada unexpectedly posted its first trade surplus in more than two years in November, while employers added 53,700 jobs in December, trouncing the median economist forecast of a small decline. The Bank of Canada boosted its forecast for 2017 economic growth to 2.1 percent from 2 percent.
In its statement, the central bank also highlighted unknowns around U.S. President-elect Donald Trump's policies in a rate decision that underplayed recent signs of a rebound. The likelihood of an interest-rate increase in Canada by the end of the year was at 41 percent on Wednesday, according to overnight index swaps data compiled by Bloomberg.
The pullback in the U.S. dollar has been the catalyst behind the loonie's move this year, according to Mark McCormick, North American head of foreign-exchange strategy at Toronto-Dominion Bank. Higher interest rates in the U.S. will revive the greenback, weakening the loonie to C$1.3650 per U.S. dollar, he said.
"The market has been pricing in mostly the good stuff from Trump and largely ignoring the negatives," McCormick said. "Trump's policies will be more inflationary than growth-supportive and Canada continues to lag the U.S. on the closure of the output gap, leading to a wider rate gap and stronger U.S. dollar."
— With assistance by Greg Quinn
Before it's here, it's on the Bloomberg Terminal.
LEARN MORE