London Mayor Urges Businesses to Join Drive Against Hard Brexit
By
Khan to say 'deal can be done' despite Theresa May's rhetoric

Mayor due to speak at Davos meeting of World Economic Forum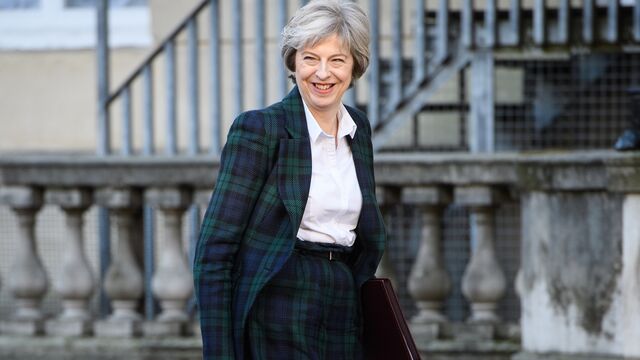 London Mayor Sadiq Khan will urge business leaders to warn their governments of the threat posed to Europe by the "hard Brexit" advocated by U.K. Prime Minister Theresa May in her speech on Tuesday.
Speaking at the World Economic Forum in Davos, Khan, who is a member of the opposition Labour Party, will say Wednesday that securing "privileged" access to the European Union single market after Britain quits the bloc is "critical" for the U.K. capital.
"If we continue on this path -- towards a 'hard Brexit' -- we risk having to explain to future generations why we knowingly put their economy, their prosperity and their place on the world stage in such peril," Khan will say, according to extracts released by his office. "Tell your political leaders that a 'hard Brexit' deal is not in the best interests of your company. This won't be easy. But I'm confident that despite the prime minister's rhetoric, there is still a sensible deal to be done."
Khan, who campaigned for Britain to stay in the EU, will say that cutting the rest of the continent off from its "only truly global financial center" will damage the prosperity of the bloc as well as the U.K. Describing hard Brexit as a "lose-lose situation," he will emphasize London's role in European business and seek support to maintain its links.
"Securing privileged access to the single market must be the top priority for the negotiations. It's critical for London. Nothing else will do," Khan will say. "I'm confident that London will remain as Europe's leading business hub. London is -- and will always continue to be -- open."
Setting out her strategy for withdrawing from the EU, May said she wants Britain to leave the single market, clamp down on immigration and reach a "bold and ambitious" free-trade deal with the bloc.
Before it's here, it's on the Bloomberg Terminal.
LEARN MORE