business
Ebola, Zika Push Drugmakers Into Effort to Avert Pandemics
By
Glaxo proposes 'biopreparedness' facility to develop vaccines

Japan, Norway, Gates among financial contributors to coalition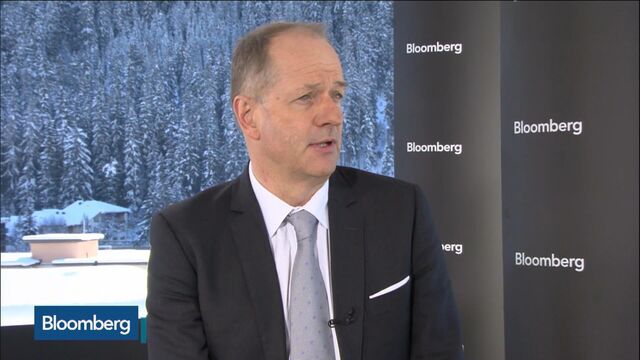 Spurred by the Ebola and Zika epidemics, GlaxoSmithKline Plc, Johnson & Johnson and Sanofi are among drugmakers backing an effort to develop new vaccines that could be deployed swiftly to contain outbreaks before they spark global emergencies.
Pharmaceutical companies are working with the Coalition for Epidemic Preparedness Innovations, which has raised $460 million from the governments of Germany, Japan and Norway, as well as the Bill & Melinda Gates Foundation and the Wellcome Trust, the group said on Wednesday.
Glaxo, the U.K.'s biggest drugmaker, is willing to commit scientists and technology to a proposed biopreparedness facility focused on vaccines that's estimated to cost $40 million to $50 million a year, Chief Executive Officer Andrew Witty said in a telephone interview. New vaccines must advance to at least the second of three stages of clinical tests to provide a type of "insurance policy" against epidemics, Witty said.
"When you look at the different pandemic threats over the last 10 or 12 years, the global response has been challenged each time," he said from Davos, Switzerland. "The goal would be to have more, let's say, phase II completed vaccines ready against the risk of potential pathogens, so when one of those -- god forbid -- comes along, we'll have much better readiness."
'Tragically Unprepared'
The global partnership aims to shorten the time it takes to develop vaccines to protect against viruses that suddenly emerge as public-health threats. The coalition, which has raised almost half the money needed for the first five years, will target the MERS, Lassa and Nipah viruses first, aiming for two vaccine candidates against each of those diseases. India, a co-founder of the group, also plans to commit funding.
Ebola and Zika showed that the world is "tragically unprepared" to detect and respond quickly to outbreaks, Bill Gates, co-chair of the Gates foundation, said in the statement. The most recent Ebola outbreak in West Africa led to more than 11,000 deaths and exposed holes in infectious disease response, with sick travelers reaching as far away as Texas.
Glaxo's planned biopreparedness unit would be based in Rockville, Maryland, where the London-based company has already opened a new global vaccines research and development center. The facility would operate on a "no profit, no loss" basis and help reduce disruption in a potential crisis, Witty said.
Faster Response
"There are emerging technologies -- and we are working with some of these -- that we think will provide potentially a much faster response time," said Ripley Ballou, head of Glaxo's global vaccines research and development center. "They allow you to leapfrog many of the process development activities that take months and months and months normally, if not years."
One of those technologies is known as mRNA. Glaxo, along with the U.S. National Institutes of Health, last year started evaluating a kind of mRNA technology for Zika, believing that it may be able to induce protective immunity against the mosquito-borne virus. Glaxo's Zika work may enter human testing in early 2018, according to Ballou.
The global coalition aims to help move promising vaccines through early development for diseases that may kindle severe epidemics. It will also help defend against unknown or new viruses, according to the statement. Pfizer Inc. is prepared to offer its vaccine research and development experience to the group, the U.S. company said in an e-mail. French drugmaker Sanofi, which is working on a Zika vaccine, said it's also supporting the coalition.
(
Updates to add comments from Glaxo in eighth paragraph.
)
Before it's here, it's on the Bloomberg Terminal.
LEARN MORE