Trump's Shadow Looms Over Davos
By and
The president-elect isn't at WEF, but he's a huge presence

'There are a lot of questions about the Trump administration'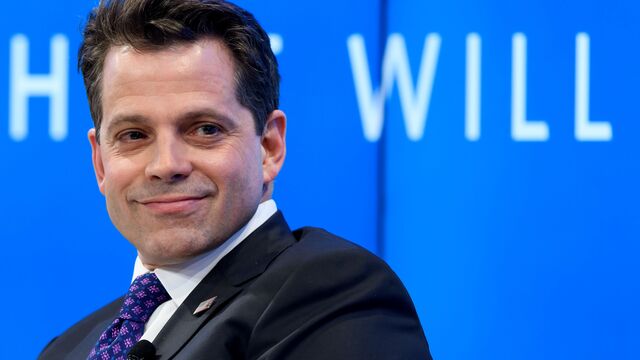 The road to Davos, it seems, passes through Trump Tower this year. In the run-up to the World Economic Forum's annual conclave in the Swiss Alps, captains of industry like Alibaba Group Holding Ltd.'s Jack Ma, AT&T Inc.'s Randall Stephenson, and Microsoft Corp.'s Satya Nadella have taken time out to court Donald Trump at his gilded Manhattan residence.
The president-elect won't make the trip to Davos, but he'll most certainly be a presence. As corporate titans and political grandees gather in the snow-covered resort, the question of the day is how to engage an unpredictable U.S. leader who has pledged to rewrite the tax code, overhaul healthcare, and tear up trade agreements.
"Everybody wants to stay out of sight and out of mind and wait to see what really happens," said Alex Molinaroli, chief executive officer of manufacturer Johnson Controls. "You don't do anything you don't have to do right now."
Even before his inauguration, Trump has whipsawed share prices and shaken investment plans with tweets and public statements attacking the likes of Lockheed Martin Corp., Toyota Motor Corp., General Motors Co., and the entire pharmaceutical industry. The effect can be dramatic; Toyota's shares fell more than 3 percent after Trump's Jan. 5 broadside, and its chairman pledged to take the real-estate mogul's views into account in investment decisions.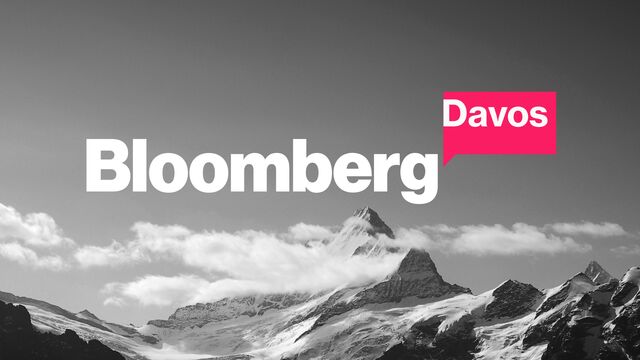 Such is the vexation among executives that Anthony Scaramucci, an adviser to Trump, joked he had brought a "food taster" to Davos. The president-elect's sole representative at the gathering said his job is "to get you to see him and think about him the way we do."
"These folks are used to a buttoned-up, politically correct presentation style," said Scaramucci, who will serve as director of public liaison in the White House. "The more you get to know him and spend time with him, the more you understand his communication style."
Mood Swings
Though stock markets continued to rally amid investor optimism about tax cuts and deregulation, anxiety over Trump's plans was impossible to avoid on Tuesday, the first day of the forum, which runs through Jan. 20. The overall message is clear: The mood swings of the new occupant of the White House pose a critical challenge for big companies. But winning his favor -- or finding lucrative ways to navigate the landscape he creates -- augurs hefty rewards.
For example, he has promised to slash corporate taxes, which could offer a bonanza for companies with billions in cash parked offshore. And technology CEOs might find it easier to recruit from abroad; Despite his rhetoric about wall-building, Trump has suggested he'll ease immigration for skilled professionals -- an issue that has long topped Silicon Valley's wish list. 
There's also plenty of potential downside. Even as Trump has won at least a few friends in the healthcare industry by vowing to replace President Barack Obama's signature Affordable Care Act, he's also attacked drugmakers. At his Jan. 11 press conference, he accused the industry of "getting away with murder" with its high prices for medications.
Those comments, which were followed by musings about using government purchasing power to drive down the cost of pharmaceuticals, hammered the stocks of Pfizer Inc. and Takeda Pharmaceutical Co. Ltd and broke with longstanding Republican Party policy – underscoring Trump's defiance of predictable ideological categories.
Details Matter
"The Affordable Care Act will be replaced, by what? Nobody knows precisely. Details matter here," said Takeda CEO Christophe Weber. "It may be risk, it may be opportunities. We'll see. But it's volatility."
For decades, delegates to Davos have championed economic integration, making this year's forum feel more disconnected than ever from from the rest of the world. One of the few major politicians in attendance will be Chinese president Xi Jinping, who is making his first visit to Davos in part to pitch a new economic vision that would be led from Beijing.
Business leaders are coming to Davos "thinking we need to bridge the chasm that has opened up," said Jonas Prising, who runs staffing firm Manpowergroup Inc. "The polarization of populations and of the workforce is not good for societal progress and business progress."
The forum's final day will coincide with Trump's inauguration in Washington, providing must-watch populist counter-programming to sessions with titles like "Realizing the Migration Dividend" and "Immersive Learning with Holograms." The mood in Europe is equally gloomy for the Davos set, after the surprise victory of anti-European Union campaigners in the U.K.'s June referendum and recent gains by France's hard-right National Front.
"One of the growing uncertainties is the impact of an increasingly populist attitude on things that are pretty important to global growth, like trade policy and the movement of people," said John Veihmeyer, the chairman of consultancy KPMG and a Davos veteran.
Few concerns get corporate pulses racing quite like threats to trade. Trump has threatened to renegotiate the North American Free Trade Agreement, which has guided investment plans for automakers and other manufacturers for two decades. New deals like the long-mooted Trans-Pacific Partnership and a U.S.-EU pact now seem out of the question. Protectionist moves in one country are likely to be one-upped by others, raising the specter, for instance, of a Sino-American trade war that could devastate the world's most important economic relationship.
Trump's arrival heralds the end of the era when "the business of business was business, it wasn't politics and economics," said Martin Reeves, a senior partner at Boston Consulting Group in New York.
Michael Roth, CEO of advertising firm Interpublic Group, says that means executives must publicly make the argument that globalization and new technologies help more than they hurt -- by cutting consumer prices, opening up new industries, and pulling millions in China, India and elsewhere out of poverty.
"I think it's incumbent on me to take positions," Roth said. "There's got to be some sort of understanding that trade is important to business."
For more on Davos, see our special report on the World Economic Forum 2017.