Anthony Scaramucci Is This Year's Surprise Davos Star
By
Hedge fund manager finds himself 'jammed up' with meetings

Scaramucci will take up job in Trump's White House this week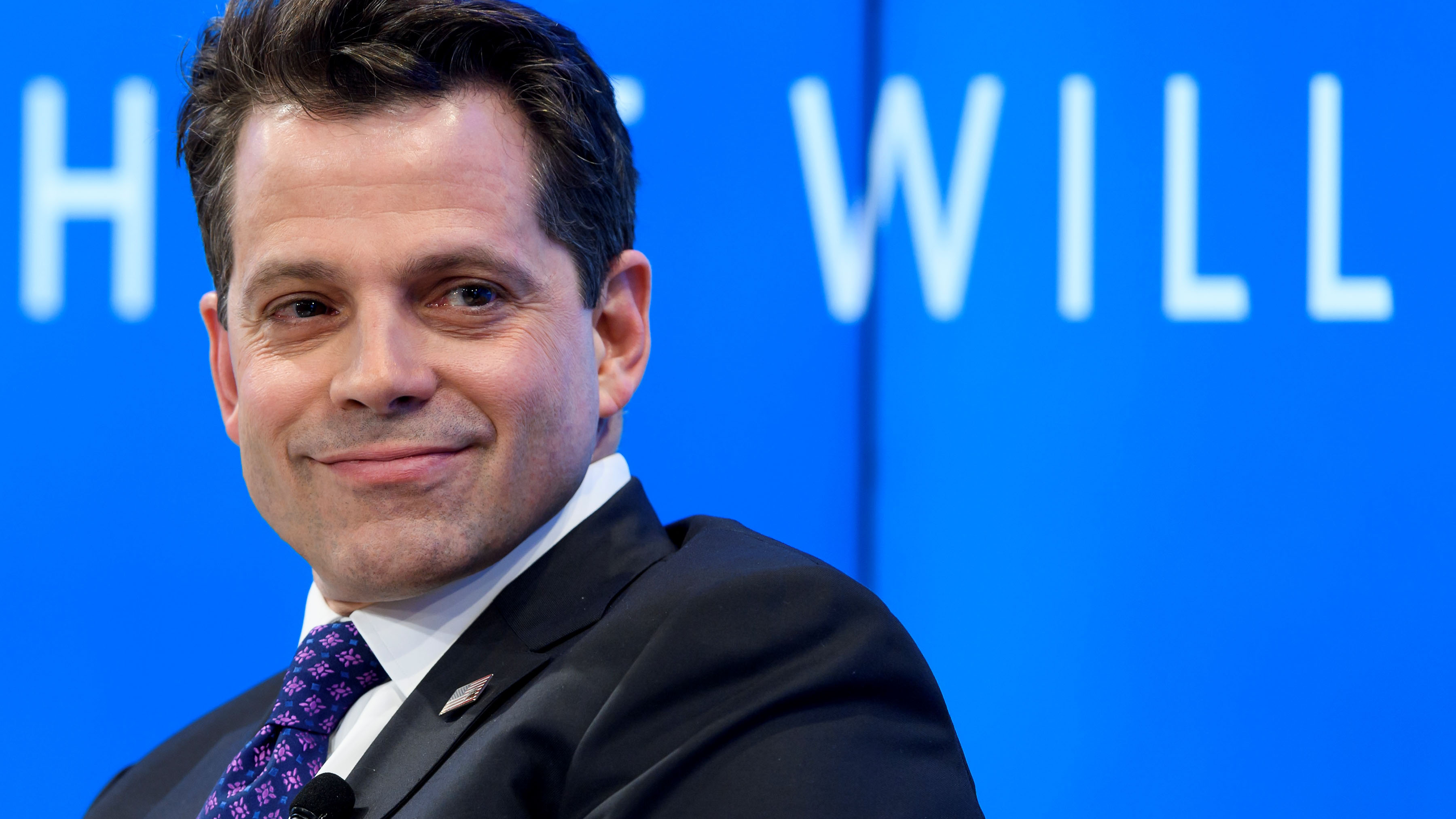 Hedge fund manager Anthony Scaramucci once entertained the Davos elite by hosting a sampling of expensive wines in the Swiss ski resort's fabled Piano Bar. Returning this year as the lone attendee from Donald Trump's incoming administration, he's being more careful about what he consumes.
"I brought a food taster," Scaramucci joked in an interview on Bloomberg Television when asked about his solo mission.

Scaramucci found himself "jammed up" with requests for his time as executives and foreign politicians scramble to get a handle on how Trump will run America. A year ago, most delegates ridiculed the notion it could even happen. Now, optimism that Trump may spur U.S. economic growth is mixed with concern he could spark a trade war with China or sink a company's stock price with a single tweet.
Scaramucci Interview: Trump Represents a Hope for Globalism
Spending just a day in Switzerland before he heads to Washington for Friday's inauguration, the 53-year-old toured the halls of the conference as he readied to sell his SkyBridge Capital asset-management firm. He will then take up his post in Trump's White House.
"I have a pretty specific title, I'm the assistant to the president, director in the office of public liaison," Scaramucci said in the interview.
Earlier, he described his role to reporters packed into a small room. "My job is to get you to see him and think about him the way we do." To a skeptical crowd, he said Trump is an "unbelievable strategist" with the "best political instincts of his generation of politicians." The incoming president is a "geopolitical thinker" and "deal-maker" who values "human relationships."
Anyone who thinks differently in Davos is just not used to the way he talks, Scaramucci told Bloomberg.
"These folks are used to a buttoned-up, politically correct presentation style," he said. "He has a very interesting communication style. The more you get to know him and spend time with him you understand his communication style."
Before it's here, it's on the Bloomberg Terminal.
LEARN MORE