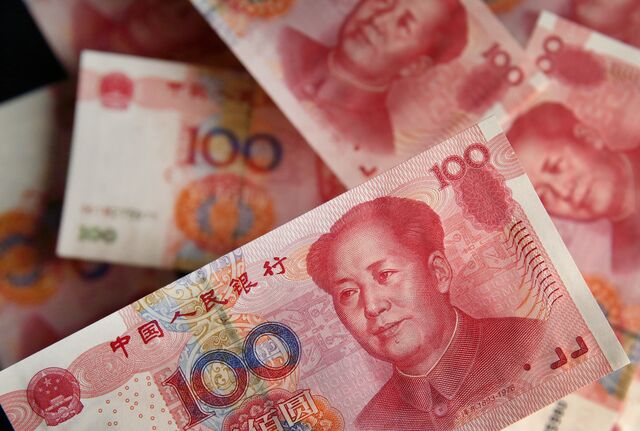 From the perspective of China's leadership, money is moving in the wrong direction. Capital has been leaving the nation since 2014, as foreign investors cash out and local companies repay dollar debt amid a slump in the yuan. Policy makers, avid fans of stability, responded by tightening capital curbs and spending foreign reserves to stabilize the currency. But still, capital outflows continue and there's no sign of it reversing anytime soon.
1. Why is capital leaving China?
Many reasons. Investors are not optimistic about China's economy, which is expanding at the slowest pace in more than a quarter century. Growth might be slower still because policy makers are seeking to reduce leverage in bonds, cool property prices and push ahead with a slew of reforms including cutting excessive capacity and making state-owned enterprises more efficient. Also, a gauge of the greenback's strength rose almost 5 percent in the last two months. All of that keeps the yuan in a vicious circle: Foreign investors sell the yuan as the economy slows and the dollar rallies, and domestic households buy other currencies, adding to pressure on China's exchange rate, leading to more outflows.
2. How much money has gone?
More than $1.2 trillion since China's shock yuan devaluation in August 2015, according to estimates from Bloomberg Intelligence. The nation's foreign-exchange reserves, which plunged more than $800 billion in the last two years as China sold dollars to defend the yuan, are approaching a worrying level, according to George Magnus, an economist and associate at the University of Oxford China Centre. Outflows may be worse than they seem because money has also been fleeing in yuan, which doesn't show up in the BI estimates.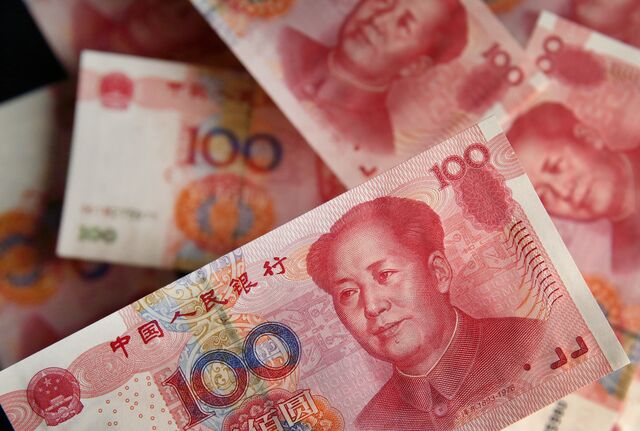 3. How does money leave?
Chinese companies stepped up repaying foreign-currency debt after the 2015 devaluation, fearing further depreciation. They've also increased offshore mergers and acquisitions. Some may have also used fake trade invoices to move money to Hong Kong and elsewhere. Individuals are purchasing insurance products in Hong Kong, snapping up properties in countries from Australia to Canada, and also buying bitcoins onshore and selling on overseas exchanges. Mainland households have been using more of their annual $50,000 conversion allowance to buy dollars.
4. What has the government done?
The authorities have implemented a slew of capital-control measures:
China is said to have asked some banks to stop processing

cross-border

yuan payments until they can balance inflows and outflows.

Chinese citizens

now face

additional disclosure requirements when buying foreign exchange.

Financial regulators have encouraged some state-owned enterprises to sell foreign currency and may order them to temporarily convert some holdings into yuan.
Chinese residents' purchases of insurance in Hong Kong using MasterCard and Visa credit cards issued on the mainland are said to have been capped at $5,000 per product.
Officials won't approve requests to bring the yuan overseas for the purpose of converting into foreign currencies unless applicants provide a valid business reason.
The government is limiting overseas acquisitions and investments.
Banks are being asked to report any capital account transactions involving foreign exchange of $5 million or more.
The central bank requires banks to ask onshore corporate clients to register at local foreign-exchange regulators before making yuan loans to overseas companies.
5. What else might be done?

The government could limit trading by bitcoin bourses, since the digital currency can be used to get foreign exchange. Officials from the PBOC's Shanghai branch and the city's financial office inspected BTCChina.com's online bitcoin exchange on Jan. 11 for any market manipulation, money laundering and for the safety of customer funds, the central bank said. Last year, Chinese officials raised the possibility of taxing foreign-exchange transactions, and the central bank has drafted rules for such a levy, known as a Tobin tax. Other steps the PBOC could take, according to analysts, include lowering the annual quota on currency conversions by individuals, making it more difficult for Chinese companies to acquire offshore assets, and encouraging exporters to exchange their dollar revenue into yuan.
The Reference Shelf
— With assistance by Tian Chen
Before it's here, it's on the Bloomberg Terminal.
LEARN MORE