markets
One Chart That Explains Why Traders Are Shorting Retail Stocks Like Crazy
Short interest in a retail ETF has hit 273 percent of float.
By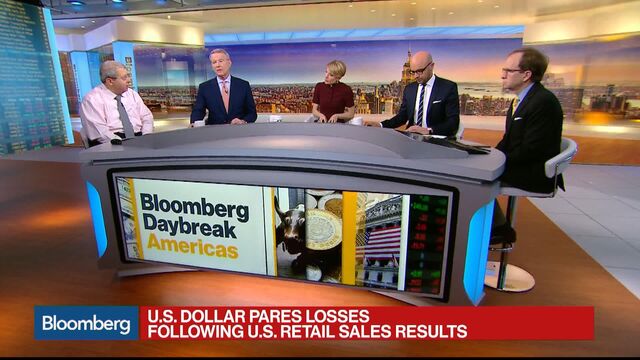 December's U.S. retail sales figures have reinforced that the secular shift from in-store to online spending shows no signs of slowing down. Department stores now account for just 2.67 percent of all retail sales, compared to 10.44 percent for non-store retailers.

As a testament to the gloomy outlook for brick-and-mortar retailers, short interest in the SPDR S&P Retail ETF (ticker: XRT) has soared to 273 percent of float, the highest among U.S. equity products at the end of 2016. On Jan. 4, Macy's Inc. and Kohl's Corp. pointed to weak holiday sales when slashing their full-year earnings forecasts during the after-hours session.
While non-store retailing is a fairly broad category, including mail-order programs and sales through infomercials, the most important part is pure-play e-commerce, like Amazon.com. (It's important to note that sales made through the website of a brick-and-mortar retailer, like Kohls.com, are not included in this e-commerce segment.)
Bespoke Investment Group notes that non-store retailers have seen sales increase for 23 straight months, far and away the longest active streak among subsectors. Strong online and motor vehicle spending has "crowded out other activity," the analysts said.
Before it's here, it's on the Bloomberg Terminal.
LEARN MORE