business
Marchionne Faces Cheating Charge From Weaker Position Than VW
By , , and
Marchionne Faces Cheating Charge From Weaker Position Than VW
By , , and
Fiat Chrysler rebounds in Milan after EPA violation notice

CEO calls the regulator's allegations 'unadulterated hogwash'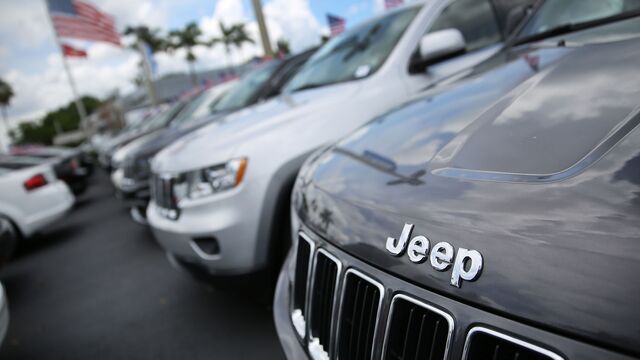 The emissions-violations accusations lodged against Fiat Chrysler Automobiles NV Thursday may look like those that have cost Volkswagen AG more than $20 billion -- the kind of money the smaller carmaker doesn't have.
The good news for the company, which lacks the balance sheet, global scale or brand strength to weather a VW-size scandal, is that the Environmental Protection Agency's case isn't as sweeping as what hit the German auto giant. The regulator hasn't proven Fiat Chrysler installed so-called defeat devices, which VW admitted to using to cheat emissions tests. But the company could still face stiff fines for what the EPA claims was illegal software in 104,000 Jeep Grand Cherokees and Ram 1500s that allowed them to exceed pollution limits on the road.
The allegations, which Chief Executive Officer Sergio Marchionne dismissed as "unadulterated hogwash," were the latest blow from Washington, where safety regulators are probing some of the company's top SUVs that have rolled away when drivers thought they'd parked. The U.S. Justice Department and Securities and Exchange Commission also are said to be investigating Fiat Chrysler's sales-reporting practices.
While the emissions charges may result in penalties as high as $4.6 billion -- based on the EPA's estimate for the possible fine per car -- the actual cost will likely be much smaller because the problem can probably be fixed with software updates. The case against Fiat Chrysler shouldn't be compared to Volkswagen, "not least because FCA is American," according to Massimo Vecchio, an analyst at Mediobanca.
"Fiat yesterday lost 2.6 billion euros in market capitalization which seems a worst case scenario to us," Vecchio said, referring to a drop of more than 18 percent in the company's share price in New York trading after the alleged violations were announced on Thursday. An investigation under the new EPA chief taking office following Donald Trump's inauguration will likely lead to penalties of around $450 million, which is "easily manageable" for the company, Vecchio said,
Fiat shares rose as much as 7.6 percent in Milan trading, and were 4.7 percent higher at 9.19 euros at 2:19 p.m. That brings the stock's gain in the past year to about 24 percent, and lifts its market value to 14.3 billion euros.

'Absolute Nonsense'
Fiat Chrysler breached pollution laws with the diesel-powered Ram pickups and Jeep sport utility vehicles because it failed to disclose emission-control devices that "no doubt" contributed to pollution, according to Cynthia Giles, the EPA's enforcement chief.
Marchionne said his company did nothing wrong and that his situation is entirely different from VW's, calling insinuations to the contrary "absolute nonsense."
VW set up emissions-control systems in 11 million diesel cars to turn on full pollution controls only when the vehicles were being tested. The German automaker pleaded guilty to U.S. criminal charges Wednesday and agreed to pay $4.3 billion in fines, raising the total cost of the scandal to about 20.5 billion euros. Earlier settlements also require VW to buy back cars and compensate owners, pay its dealers and fund pollution-reduction projects.
Fiat Chrysler didn't make any effort to circumvent emissions tests, Marchionne said. "This software doesn't look for anything," the way VW's sought to detect when tests were being conducted, he said. "It just runs."
What's more, Marchionne told reporters on a conference call, the notion that control devices need to be clearly identified and disclosed to the EPA isn't clear-cut.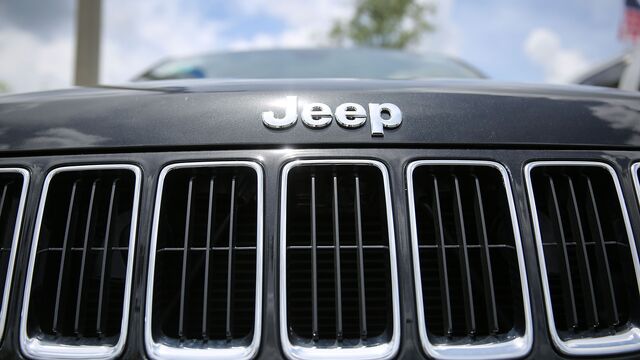 Emissions Controls
In fact, emission-control software isn't illegal. It's allowed to kick in for circumstances such as when the engine might otherwise be harmed, including when starting-up in cold weather. The EPA's Giles said the burden is now on Fiat Chrysler "to prove it isn't a defeat device."
Marchionne said Fiat engineers are scheduled to meet Friday with EPA officials and Monday with the California's Air Resources Board regarding the allegations, which involve 2014-2016 models. They'll discuss the carmaker's 2017 diesel models, which the regulators need to approve for sale.
The EPA's allegations "came out of the wild blue," the CEO said, arriving as Fiat Chrysler was hoping to hit its stride following years of struggles. After General Motors Co. spurned his overtures to merge beginning in 2015, Marchionne narrowed the company's focus. He eliminated car models -- including an efficient compact car the Obama administration mandated -- to refocus on more lucrative pickups and SUVs.
Stock Swings
While the strategy has potential to boost profits, it runs counter to the stiffer fuel economy rules scheduled for the coming years by the Obama administration. Fiat Chrysler's shares dropped 22 percent last year leading up to election day.
Then Trump won the presidency. From Nov. 8 through Wednesday, Fiat Chrysler's U.S.-listed stock had jumped 56 percent, partly in anticipation that Trump's pledge to deregulate will include easing fuel-economy rules.
Marchionne could use Trump's help with the EPA -- and even with an endorsement for a marriage with GM. Marchionne said during the Detroit auto show this week that Trump should like the merger idea.
"Since the VW issue transpired, there appears to be an incredibly belligerent view against the auto industry that's filtering through from the EPA," Marchionne told reporters Thursday. "We don't belong to a class of criminals."
— With assistance by Dana Hull, John Lippert, and David Welch