Mobius Is Unfazed by JPMorgan's Spat With Indonesia
By and
Templeton's Mobius favors consumer and commodity companies

Aberdeen unfazed by JPMorgan's two-notch downgrade on equities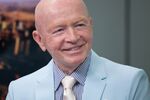 Indonesia's economic outlook is helping its markets offset investor fallout from a state campaign to stop banks publishing pessimistic research reports.
Slowing inflation and a recovery in trade are among the reasons why Indonesian stocks are a preferred investment for Aberdeen Asset Management Plc, which oversees $420 billion. Mark Mobius, executive chairman of Templeton Emerging Markets Group, is buying Jakarta-listed firms that sell to Indonesia's swelling middle class, as well as mining and plantation companies benefiting from a rally in commodities.
For Mobius, this month's research crackdown is just another reminder to do his own sums. Indonesia's finance ministry ended commercial ties with JPMorgan Chase & Co. starting Jan. 1 after the firm downgraded the country's equity market to underweight from overweight, and is introducing new rules that penalize primary government bond dealers if they don't uphold the nation's interest.
"We have seen this kind of development in other countries and thus we always need to make our own decisions based on our own analysis of the facts," Mobius said.

Foreign investors have added about $300 million to aggregate investments in the nation's stocks and bonds this year, suggesting Mobius and Aberdeen's Bharat Joshi aren't alone in their sanguine stance. The rupiah was the year's best-performing Asian currency as of Jan. 11, while yield on government debt has drop 23 basis points and the Jakarta Composite Index is little changed.
The Jakarta Composite Index rose as much as 0.3 percent in Jakarta on Friday, ending a four-day losing streak. The rupiah fell 0.1 percent, paring its gain this week to 0.5 percent.
Cyclical sectors like banking, retail and cement -- the "dogs in the past two years" -- have valuations that are "most appealing" to Aberdeen, said Joshi, who oversees the firm's investments in the Southeast Asian nation. The consumer discretionary sub-index in the MSCI Indonesia benchmark dropped to an average 17 times of projected earnings, compared with 20 times in August. Indonesian banks traded at an average 2.1 times of book value, compared with 2.9 times in the past decade.
The government disagrees with JPMorgan's assessment of Indonesia's economy and wants global financial firms to provide more "objective" assessments, Suahasil Nazara, head of the fiscal agency at the finance ministry, said on Jan. 4. JPMorgan's decision to downgrade Indonesian stocks by two notches was unusual and was the main flash point with Finance Minister Sri Mulyani Indrawati, according to Norico Gaman, head of research at BNI Securities in Jakarta.
For some investors, U.S. President-elect Donald Trump looms as the largest risk. His election win triggered dollar gains and emerging-market outflows. Similar to any emerging countries, Indonesia would undoubtedly "feel the brunt" of a possible rise in U.S. interest rates, Joshi said.
"Trump is still a relative unknown and one would expect some volatility until his policies become clearer," he said.
Still, faster growth in the U.S. will lead to more investment money available for emerging markets, including Indonesia, according to Mobius.
Federico Parenti, a Milan-based fund manager at Sempione Sim Spa, said he has been increasing his holdings on some Indonesian stocks in recent months and the disagreement between the government and JPMorgan has not caused any concerns for him.
"This news did not change my positive point of view on Indonesia. Money can go in and go out very, very fast from almost any asset classes," Parenti said. "The Indonesian government should treat such matters carefully so they don't scare investors."
Before it's here, it's on the Bloomberg Terminal.
LEARN MORE