Goldcorp to Focus on Partnering With Peers to Develop New Mines
By and
Canadian miner has held talks with Barrick, Newmont and Agnico

Joint ventures would de-risk development of big gold deposits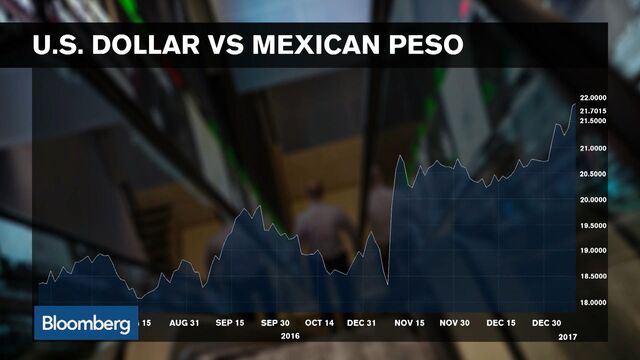 Goldcorp Inc.'s future growth strategy will likely focus on partnering with other senior miners as Canada's second-largest producer of the metal looks to share the burden of developing multibillion-dollar projects, the chief executive officer said. 
The Vancouver-based company has been looking for deposits in the portfolios of other miners or privately held properties that it can develop as joint ventures, David Garofalo said Thursday in comments following an interview on Bloomberg TV Canada. The focus, he said, has been primarily large-scale projects in the Americas.

"These are things that would move the needle even on a 50-50 basis," Garofalo said, adding projects need to be big to replace the senior miners' dwindling reserves. "We have to reverse that because by definition we're dying otherwise as an industry."
Garofalo pointed to Goldcorp's success with its Pueblo Viejo mine in the Dominican Republic, a joint-venture with Barrick Gold Corp., and the NuevaUnion project in Chile, a 50-50 partnership with Teck Resources Ltd.
He said the greenfield projects he would be looking to develop require a lot of work, including studies, social engagement and permitting and are huge drains on management resources. Partnering would alleviate that burden, he said.
'All Aligned'
Goldcorp has held talks with Barrick, Newmont Mining Corp. and Agnico Eagle Mines Ltd. about the possibility of marrying their financial resources and technical expertise.
"We are all aligned in that regard," Garofalo said. "If there's a large-scale project out there, it's better to have two heads than one."
Garofalo's comments follow announcements the company has sold two smaller assets. On Thursday, Goldcorp said it agreed to sell its Los Filos mine in Mexico to fellow Vancouver-based company Leagold Mining Corp. for $350 million in cash and stock.
Late Wednesday, Goldcorp said it's also selling the Cerro Blanco project in Guatemala to Bluestone Resources Inc. for a combination of $18 million in cash, common shares in Bluestone, a smelter return royalty and additional cash if the project reaches commercial production.
Before it's here, it's on the Bloomberg Terminal.
LEARN MORE